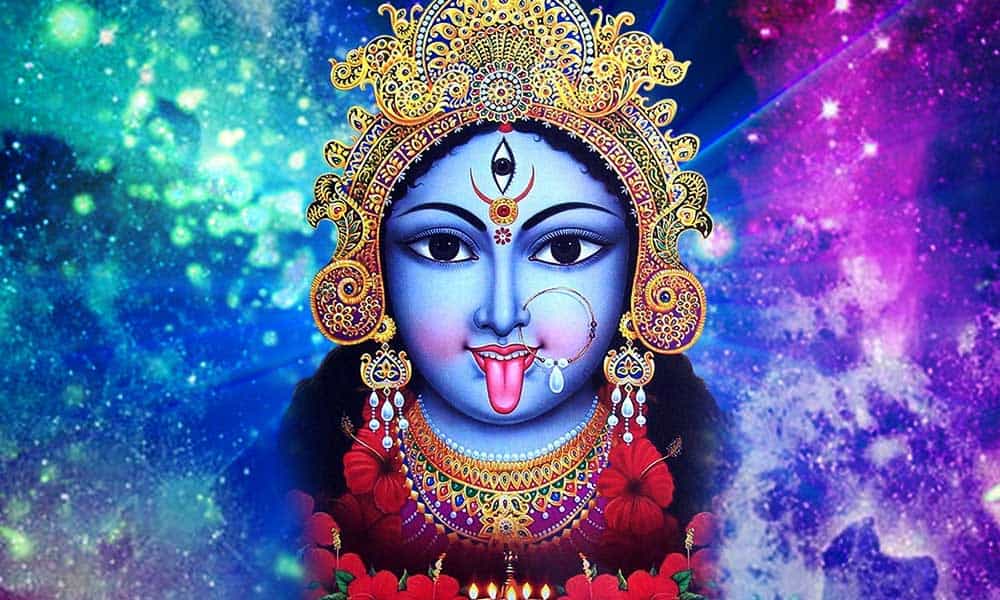 Worship of Maa Kali at Kalibari Temple (Delhi) on Kali Chaudas for Evil eye defect and enemy suppression
₹3100 | $48
Worship of Maa Kali at Kalibari Temple (Delhi) on Kali Chaudas for Evil eye defect and enemy suppression
Purpose :
Worshipping of Maa Kali at Kalibari Temple specially on Kali Chaudas is believed to protect one from the evil eye defect. Performing puja here will work wonders for those under the influence of negative energies, enemy attacks or any paranormal activities.
---
Kalibari, the oldest temple of Maa Kali established in Delhi, is a major center of Bengali culture in Delhi. It is believed that black magic is neutralized by worshiping in the Kalibari temple on the day of Kali Chaudas. Worshiping on this auspicious day completes all the stalled work and defeats enemies.
After ordering the pooja, a day before, we will give you all the information on the email for the Puja,
Benefit
Victory over enemy
Success is found in the field of politics
Long-term litigation wins
Attained high position in the field
Incurable diseases are destroyed
Eliminates lethargy, fear, and mental blockage
Protection from evil eye and planetary harm
.
Whats Included
List of Dos and Don'ts that needs to be followed before and during the puja

Link through which you can watch this puja online

Prasad

Black thread (tie it in your wrist for 21 days and then drain it into flowing pie)
Sukha Nariyal
Disclaimer:
Astroahead neither represents the temple authorities or its trustees nor are the manufacturer/seller of Prasad products, but is solely a platform which connects you with certain individuals who shall perform puja ('Service') on your behalf. Accordingly, Astroahead makes no representation or warranties of any kind express or implied as to the execution of the orders at the Temple or the quality or delivery of Service.
To the full extent permissible by applicable law, Astroahead disclaims all warranties, express or implied, including, but not limited to the warranties of quality, service on fitness for a particular purpose

---
Important Facts
The Kalibari Temple in Delhi is known for the unique ritual followed here. Devotees visit this place and offer liquor to Goddess Kali seeking her protection and blessings. Also, devotees tie a red thread to the barks of the Peepal tree which is within the temple premises and make a wish and once it is fulfilled they visit the place and untie the thread.
Our Promises
We take utmost care to ensure that your devotion and reverence reaches God in its true spirit.
Steps we take:
Ensure that the Puja is performed by qualified and experienced pundits only.
Make sure that Puja is performed according to Vedic rituals.
Make use of superior quality 'Samagri' to perform the Puja.
Take Utmost care that the Puja is performed at the correct time (Mahurat) for best results.
Provide support and guidance to our clients at every step.
---
Reviews Trilochan Singh
The puja has really brought in peace and contentment at home. We have started experiencing positivity. Mitali Chaturvedi
After I came to know about the puja that would get me out of the ill effects, we started performing this puja at our home every year. Thank you. Akshara Patil
I really thank you for chanting the mantra on behalf of us. We have a sense of satisfaction after this mantra jaap. Kapil Kansal
Thank you for performing puja on behalf of me. I can see my health improving day by day. Rao Mukherji
I didn't know the importance of puja, thank you for sharing the wonderful benefits of performing the same. We will continue to follow this ritual.
---