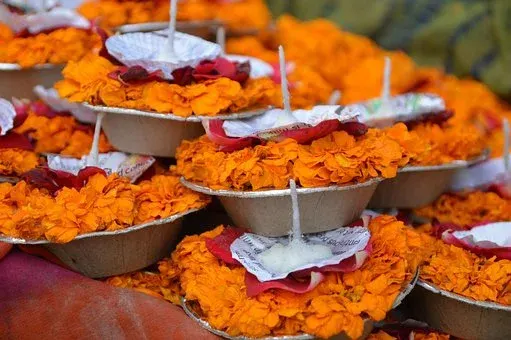 Worship And Perform Karthaveeryarjuna Homam To Get Back The Lost Property
₹9900 | $152
Worship And Perform Karthaveeryarjuna Homam To Get Back The Lost Property
Purpose :
People suffering from Drishti Dosham can perform this Homam to eliminate the effect. Also, those who have misplaced the treasure or any other belongings are suggested to perform this Karthaveeryarjuna Pooja.

---
Key Puja Insights
Karthaveeryarjuna is the "Restorer of Lost Wealth" who helps in finding the lost materials, relatives and property as well. Performing this Karthaveeryarjuna Homam along with chanting of sacred mantras, slokas & Stotras brings you all the good results, showering you with the blessings of Karthaveeryarjuna.

---
Benefits of puja
Performing this Homam will help you regain the lost or stolen gold or any other items.
You will receive compensation for the lost item even though you do not get the permanently lost item.
If you are separated from any relative for a long period of time, you can get back into the relationship.
It helps you to solve the problem of inheritance & helps you get back the jewelry or property that belongs to you from your ancestors or parents.
Performing this Homam brings in the positivity in the living space.
---
What's Included
Kartavirya Arjuna Mantra :
"Om Karthaveeryarjuno nama Raja baahu sahasravan
Thasya smarana mathrena Gatham nashtam cha labhyathe"
Chanting this mantra with utmost devotion, faith and concentration help you to fulfill all your wishes and get back either the lost or stolen items and even lost relatives as well. Along with this mantra the Shanti mantra, & Raksha mantras will be chanted during the homam.
Also, to carry on the Karthaveeryarjuna Homam, a total of eight materials are required that are listed below. Ghrita (Ghee) Apamarga, Samithu, Thila (Gingelly), Sarshapa (Mustard, Panchakavyam, Thandula (raw rice), Payasa (Milk porridge), Ajya(Ghee).
Based on affordability, the Dravyas could be decreased or increased, where 126 times each Dravyas are offered aggregating of 1008 offerings.
---
---
Important Facts
Sri Karthaveeryarjuna is the Kula Deivam of the individuals who belong to the Atreya gotra who is ardent of the Lord Dattatraye who fought against Parashurama. Depicted as wearing Mojaris, Sri Karthaveeryarjuna is the resorter of the lost property with 1000 hands, where 16 hands depict the 16 types of perishable wealth.
This Karthaveeryarjuna Homam is one of the most effective pujas or Havana you can perform if you either lose your belongings or face any problems in relations. The Pandits suggest a particular date & time perform this Homam depending on your date of birth, nakshatra, yoga & tithi.
Our Promises
We take utmost care to ensure that your devotion and reverence reaches God in its true spirit.
Steps we take:
Ensure that the Puja is performed by qualified and experienced pundits only.
Make sure that Puja is performed according to Vedic rituals.
Make use of superior quality 'Samagri' to perform the Puja.
Take Utmost care that the Puja is performed at the correct time (Mahurat) for best results.
Provide support and guidance to our clients at every step.
---
Reviews Mitali Chaturvedi
After we got the puja performed the court case which was prolonged for years came into our favor. Kapil Kansal
The puja has really brought in peace and contentment at home. We have started experiencing positivity. Trilochan Singh
I really thank you for chanting the mantra on behalf of us. We have a sense of satisfaction after this mantra jaap. Akshara Patil
I was working very hard but wasn't able to achieve success, and then I came to know about the rituals that are supposed to be followed. Now, I see a change in my career after performing this puja. Ajay Gupta
I didn't know the importance of puja, thank you for sharing the wonderful benefits of performing the same. We will continue to follow this ritual.
---