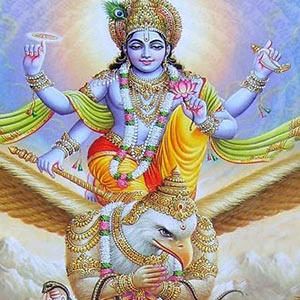 Vishnu Sahasranamam paath with Vishnu Homa at Ganga Ghat, Haridwar on Vaikuntha Ekadashi
₹7375 | $123
Vishnu Sahasranamam paath with Vishnu Homa at Ganga Ghat, Haridwar on Vaikuntha Ekadashi
---
Vaikuntha Ekadashi is one of the prominent days of Hindu community. It is believed that on this day, gates of Lord's Inner Sanctum are opened and by appeasing Lord Vishnu on the same day puts an end to your quest for the cycle of life and death Astroahead is offering you an opportunity to appease Lord Vishnu on Vaikuntha Ekadashi by performing Vishnu Sahasranamam paath with Vishnu Homa at Ganga Ghat, Haridwar
Vishnu Sahasranamam paath is the collection of 1008 names of Sri Vishnu. Every name has a specific meaning to it. The phonetic vibrations of these names are essential for humans and listening to them brings amazing positive results. The chanting of this paath ensures attainment of spiritual liberation
Benefits of Vishnu Sahasranamam paath with Vishnu Homa at Ganga Ghat, Haridwar on Vaikuntha Ekadashi:
• This paath brings good luck and fortune to the devotees
• It helps in achieving goals in life – both professional and personal
• It ensures peace of mind and positivity in thoughts • It provide a blessed and successful
• Vishnu Sahasranamam paath protects from all the evil vibrations and enemies
• It helps in absolving sins
• This paath brings one closer to possibility of gaining salvation or Moksha Learned pandits, on your behalf, will perform this paath.
We make sure this paath is performed by adhering to all the rules and regulations.
---
Our Promises
We take utmost care to ensure that your devotion and reverence reaches God in its true spirit.
Steps we take:
Ensure that the Puja is performed by qualified and experienced pundits only.
Make sure that Puja is performed according to Vedic rituals.
Make use of superior quality 'Samagri' to perform the Puja.
Take Utmost care that the Puja is performed at the correct time (Mahurat) for best results.
Provide support and guidance to our clients at every step.
---
Reviews Mitali Chaturvedi
I was going through some unknown fear but the puja which I got it done from this site has relieved me a lot from the fear. Akshara Patil
After we got the puja performed the court case which was prolonged for years came into our favor. Rani Sachdeva
I was working very hard but wasn't able to achieve success, and then I came to know about the rituals that are supposed to be followed. Now, I see a change in my career after performing this puja. Rao Mukherji
After I came to know about the puja that would get me out of the ill effects, we started performing this puja at our home every year. Thank you. Kapil Kansal
I was facing a lot of difficulties in my life and I didn't know what to do. I was not aware of the puja that was supposed to be performed, thanks for guiding us about the puja.
---