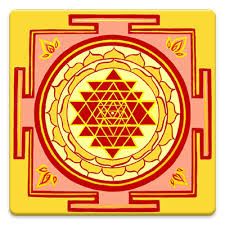 Vastu Dosha
₹11000 | $170
Vastu Dosha
Purpose :

Ganesha Pujan, Navagraha Shanti Puja and Vastu Purush Puja are done to overcome the malefic effects of poor Vastu or Vastu Dosha. If slight changes in the settings can help, then those are followed.
At times the buildings are reworked to attain peace according to Vastu Dosha Parihar. The best part is every Vastu Dosha has a remedy either in replacement or Puja.
---
Key Puja Insights
Vastu Shastra is an ancient Indian science of architecture. It considers fire, sky, air, earth and space which are 5 basic elements of life. These are the things that bring peace in life.
It helps us understand nature and live in harmony with it along with reaping benefits out of it.
Vastu is related to the building you call your house or office. If the building exterior or interior placements have any defects that can adversely affect you, then it is called Vastu Dosha.
---
Benefits of puja
Vastu Dosha Parihar has many benefits like
Brings in positivity in the household
Removes all the obstacles in life and tasks that you take-up
Any disputes related to family and business will be resolved
Expenses will come into control leading to financial stability
People concerned about their children's bad behavior will get some relief
Overall health will improve by curing diseases
Protection against sudden loss or accidents will be gained
Youngsters who have had problems in getting good marriage prospects will be relieved
Employed people expect a long-awaited promotion to take place now
---
What's Included
One of the best remedies for Vastu Dosha is Ganesha Puja, Navagraha Puja and Vastu Purush Puja. Navachandi Yagya and Shanti Puja can also be done. Chant the Vastu Dev Mantra for 1100 times and perform the Vastu Shanti Puja. You can also chant "Om Namoh Vastu Devataya Namaha" mantra for 108 times on Tuesdays. Perform Rudri Puja on Mondays.
List of Dos and Don'ts that needs to be followed before and during the homam
Prasad (Panchmeva and Holy Ash) will be Courier after the Puja
---
---
Important Facts
The magnitude of the Dosha depends on a lot of things like directions, placement of rooms inside the house, placement of things inside the rooms of a house or office, occupancy of the rooms by the people of the house and the exterior of a building.
Doshas include over expenditure, ill health, underemployment, loss in business, disobedient children, marital disharmony, family disputes, etc.
Most of the times these Doshas can be overcome by making a few simple changes like keeping an idol of Lord Ganesha in the premises, lighting a lamp in the evenings, keeping the North-East of the building free from any clutter, ensuring no leakage of water in the house and no mirrors near the beds in the rooms.
Our Promises
We take utmost care to ensure that your devotion and reverence reaches God in its true spirit.
Steps we take:
Ensure that the Puja is performed by qualified and experienced pundits only.
Make sure that Puja is performed according to Vedic rituals.
Make use of superior quality 'Samagri' to perform the Puja.
Take Utmost care that the Puja is performed at the correct time (Mahurat) for best results.
Provide support and guidance to our clients at every step.
---
Reviews Kapil Kansal
I didn't know the importance of puja, thank you for sharing the wonderful benefits of performing the same. We will continue to follow this ritual. Mitali Chaturvedi
After I came to know about the puja that would get me out of the ill effects, we started performing this puja at our home every year. Thank you. Akshara Patil
Thank you for letting us know the immense benefit of performing puja. We are organizing it in our home every year. Trilochan Singh
Thank you for performing puja on behalf of me. I can see my health improving day by day. Rani Sachdeva
The puja has really brought in peace and contentment at home. We have started experiencing positivity.
---