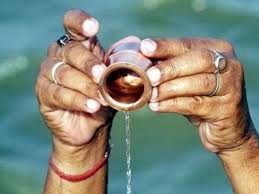 Tarpan done in Gaya on Mouni Amavasya, will get relief from all kinds of debt
₹2360 | $40
Tarpan done in Gaya on Mouni Amavasya, will get relief from all kinds of debt
---
Tarpan done in Gaya on Mauni Amavasya, you will get freedom from all kinds of debt
Gaya is considered to be the city of Vishnu. It is called the land of salvation. Pitra tarpan, shraddha is considered most appropriate here. Shraddh here is free from all kinds of debts. There are many side effects of ancestral debt or ancestral debt. Due to which there is a decrease in value reputation.
A person suffers from many types of diseases. Shraddh of ancestors in Gaya on Amavasya provides freedom from all kinds of sufferings. On January 24 this year, Mouni is Amavasya. This day will be suitable for prevention of Pitra dosha. If you too are facing problems due to Pitru Dosha, then you can get rid of all kinds of debts with Pitru Dosha by performing Shradh in Gaya on the day of Mauni Amavasya.
Debt and its characteristics- There are four types of debt,
1. Mother loan- Due to this loan, you get buried in debt. The happiness and peace of the house is over. The family falls apart.
2. Pitra dosha - One who finds Pitra dosha has problems in his marriage. Job is missed. Repeated failures occur in the exam.
3. Ketu loan- Due to Ketu loan, no child is born. Even if you have children, you are always sick.
4 Rahu loan- Due to Rahu loan a person has to visit the court office. Despite being innocent, they get caught in the trial. Or the possibility of an accident remains.
---
Our Promises
We take utmost care to ensure that your devotion and reverence reaches God in its true spirit.
Steps we take:
Ensure that the Puja is performed by qualified and experienced pundits only.
Make sure that Puja is performed according to Vedic rituals.
Make use of superior quality 'Samagri' to perform the Puja.
Take Utmost care that the Puja is performed at the correct time (Mahurat) for best results.
Provide support and guidance to our clients at every step.
---
Reviews Trilochan Singh
After we got the puja performed the court case which was prolonged for years came into our favor. Mitali Chaturvedi
Thank you for letting us know the immense benefit of performing puja. We are organizing it in our home every year. Ajay Gupta
Thank you for performing puja on behalf of me. I can see my health improving day by day. Kapil Kansal
The puja has really brought in peace and contentment at home. We have started experiencing positivity. Rani Sachdeva
I was working very hard but wasn't able to achieve success, and then I came to know about the rituals that are supposed to be followed. Now, I see a change in my career after performing this puja.
---