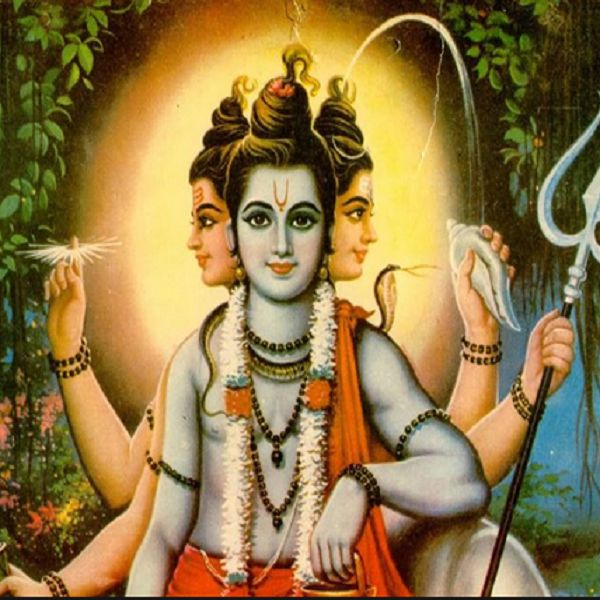 Special Puja for Pitra Dosh Nivaran and Prosperity on Dattatreya Jayanti
₹3658 | $61
Special Puja for Pitra Dosh Nivaran and Prosperity on Dattatreya Jayanti
Purpose :
Benefits: Lord Dattatreya is the giver of prosperity and taker of your sorrows.

---
Key Puja Insights
This puja brings abundance and prosperity in the lives of the devotees
It enhances one's career and business prospect
This puja will eradicate negative and paranormal energies from your life
---
Benefits of puja
Overcome all the troubles you are facing in life
Welcome wisdom, knowledge and power. Also, win over your enemies
Eradicate Pitra dosha from your horoscope
---
What's Included
Learned pandits will perform this puja on your behalf
A list of dos and don'ts to be followed during and before the puja
Link through which you can watch this puja online
---
---
Important Facts
According to the legends, Lord Dattatreya was three faced. He is also known as Tridev - a form of Lord Brahma, Vishnu and Mahesh
It is believed that one can boost his confidence by appeasing Lord Dattatreya. He also ensure success in all your endeavours
Lord Dattatreya was born to Rishi Atri and his concert Maa Anusuya with Almighty's blessings. This is why, he was named Datta (given)
Because he was the son of Lord Atri, a suffix Atreya was added to his name
Our Promises
We take utmost care to ensure that your devotion and reverence reaches God in its true spirit.
Steps we take:
Ensure that the Puja is performed by qualified and experienced pundits only.
Make sure that Puja is performed according to Vedic rituals.
Make use of superior quality 'Samagri' to perform the Puja.
Take Utmost care that the Puja is performed at the correct time (Mahurat) for best results.
Provide support and guidance to our clients at every step.
---
Reviews Mitali Chaturvedi
I was going through some unknown fear but the puja which I got it done from this site has relieved me a lot from the fear. Akshara Patil
I was working very hard but wasn't able to achieve success, and then I came to know about the rituals that are supposed to be followed. Now, I see a change in my career after performing this puja. Trilochan Singh
I didn't know the importance of puja, thank you for sharing the wonderful benefits of performing the same. We will continue to follow this ritual. Rani Sachdeva
After we got the puja performed the court case which was prolonged for years came into our favor. Kapil Kansal
I really thank you for chanting the mantra on behalf of us. We have a sense of satisfaction after this mantra jaap.
---