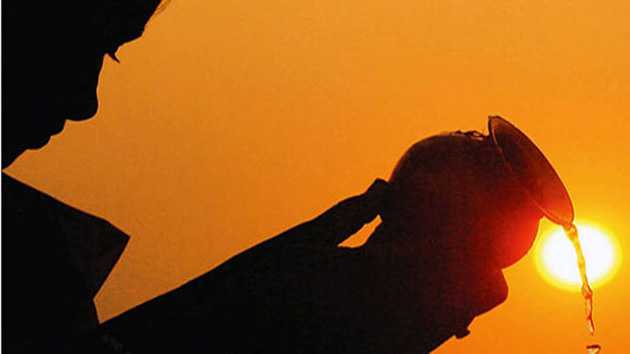 Shradh Puja 2023
₹2360 | $40
---
Meaning of Shradh-Pitru Paksha Shradh is an important ritual as per the Hindu tradition. It is performed as a Puja to salvation aka atma shanti of departed ancestors (paternal as well as maternal). It is an act of tribute and respect, devotion towards ancestors. Appeasing the dearly departed souls and offering them respect before God's presence helps enhance one's well-being. It is especially helpful in nullifying the effects of Pitr dosh. During Shradh, Pitra Kriya is highly significant. As per the Garud Purana, Matsya Purana, Vishnu Purana, Vayu Purana and other sacred scriptures as Manu Smriti etc. give an account or representation of Shradh.
Pitru Paksha Days – Shradh Days In the month of Ashwin each year, during Krishna Paksh, i.e. 15 days commencing from Purnima (full moon) to Amavasya (dark night) "Shradh" days are observed. Shradh is the ritual carried out to gratify one's ancestors. It is stated in the ancient texts that a person who does not execute the Shradh of his departed paternal and maternal near and dear ones has to bear much in life and even after.
Shradh In view of Garuda Purana In the ancient Indian religious text Garud Puraan and other Puraans it is clearly stated that by offering this puja to the forefathers and departed dear ones, their souls feel gratified and they bless the person with wealth, children, knowledge, joys, and pleasures, with long and healthy life. We perform "Shradh" on the day when our ancestors left us for heavenly abode i. e on their death anniversary. If a person does not know the dates of passing such a person should perform Shradh on the moonless night (Amavasya) every month or must in the month of Shradh.
Significance of Shradh C haturdashi Tithi
For ancestors who may have died due to any weapon, poison or accidents, their Shradh is performed on Chaturdashi and for ancestors who died on Chaturdashi, their Shradh is performed on Amavasya.

Shradh In Case Of Akal Mrityu - Death before time

If someone from the family died in an accident or due to some unnatural reason, it is called as Akaal Mrityu(death before time) and for them we do "Shradh" on last day of Ashwin month i. e., Amavasya.

Remembering loved Ancestors on Shradh Days

Unfortunately, Shradh is an important death ceremony but is one of the most neglected Hindu rituals in the present day society. The Vedic phrase 'jiva jivasya jivanam' the living entity survives by feeding upon another living entity who in turn survives by feeding on another living entity. . . is often an ignored concept, mostly due to lack of knowledge.
Benefit of Ancestor Puja on Pitru Paksha
Performing this puja for ancestors will bring good fortune to their descendants and thereby receiving positive energies for progress. The descendant also receives blessings from the pitra/forefathers to help him materially. This can greatly help the individual to progress spiritually as the material obstacles or problems are eradicated. This puja is very powerful and effects on health and curing serious diseases. This is being done for getting recovery from chronic diseases and other body aliments. Those who are invariably suffering from any aliments shall get this puja done for early recovery. This puja is specifically suitable for Success in Business or Career , Protection from Evils and Enemies.
Pitra Dosh Nivaran through Pitru paksha Puja
Malefic effects of Jupiter are also considered due to pitra dosh. It is not a curse of ancestors. It appears in the horoscope of a person due to the previous bad karmas of his forefathers. In simple terms, he has to pay for those actions by going through the suffering that has been decided for those karmic deeds. This will continue until these karmic debts are cleared either by suffering or by the good deeds that have been done by the person who has the pitra dosha. It is just like a child inherits the assets and liabilities of his forefathers in this materialistic world, the results of past karmas are also passed on to the descedents. To relieve yourself of pitra dosha we should do Shradh/pitrapaksh puja on every Amavasya and also in the Shradh days in the month of Ashwin to get benefit to the greatest possible degree.
Shradh Or Pitru Paksha Puja is Remedy for malefic effects of jupiterIf Jupiter is in his sign of debilitation and associated with a malefic one can find his life ruined in all respects due to malefic effects of planet Jupiter. The Pitra Dosha created by the Jupiter, in horoscope, is related to the Sins committed by ancestors. Appeasing deity of the relevant planet causing Pitra Dosha in horoscope of a person is must, to get rid of the problems originated due to them. Otherwise, the implications of Pitra Dosha will continue to reflect in the birth charts of ongoing generation. Further the persons going through the main and sub period of jupter ( Brahaspati mahadasha and antardasha) are suggested to conduct the Shradh puja so that quantum of suffering or debt is reduced.
Advantage of Shradh , Pitra Dosha Puja and Daan:Shradh and Pitra dosha Puja and daan is very effective for achieving success in the following
To promote financial prosperity and stability

To obtain power/immovable property

To accelerate/smooth functioning of business

To minimize the malefic effect of afflicted Jupiter

To obtain Siddhi

For overall materialistic and spiritual development

For excellent results and higher education of students

Shradh Puja Includes:
Individual Puja, Sankalp, Brahmin Bhojan and Dakshina.
Please provide us the below mentioned details in query box(Wish) for Shradh Puja -

1. Your Name, Father's Name and Gotra
2. The complete Name the person for whom you want to offer Puja
3. Your relationship with him/her.
4. Tithi/Date of Death
On ordering the Puja, the date, time and venue of the puja will be informed to the clients via Email. Plus a link shall be provided through which they can see your puja live. For every client, a new puja will be conducted.

The Puja rituals are performed by learned priests in strict accordance with Vedic rituals.
Pitru Paksh (Shradh) Dates
Date Day Description 29th September Friday Purnima and Pratipada Shraddha
30th September Saturday Dwitiya Shraddha
01th October Sunday Tritiya Shraddha
02th October Monday Chaturthi Shraddha
03th October Tuesday Panchami Shraddha
04th October Wednesday Shashthi Shraddha
05th October Thursday Saptami Shraddha
06th October Friday Ashtami Shraddha
07th October Saturday Navami Shraddha
08th October Sunday Dashami Shraddha
09th October Monday Ekadashi Shraddha
11th October Wednesday Dwadashi Shraddha
12th October Thursday Trayodashi Shraddha
13th October Friday Chaturdashi Shraddha
14th October Saturday SarvaPitru Amavasya
---
Our Promises
We take utmost care to ensure that your devotion and reverence reaches God in its true spirit.
Steps we take:
Ensure that the Puja is performed by qualified and experienced pundits only.
Make sure that Puja is performed according to Vedic rituals.
Make use of superior quality 'Samagri' to perform the Puja.
Take Utmost care that the Puja is performed at the correct time (Mahurat) for best results.
Provide support and guidance to our clients at every step.
---
Reviews Kapil Kansal
After I came to know about the puja that would get me out of the ill effects, we started performing this puja at our home every year. Thank you. Akshara Patil
The puja has really brought in peace and contentment at home. We have started experiencing positivity. Ajay Gupta
I was going through some unknown fear but the puja which I got it done from this site has relieved me a lot from the fear. Mitali Chaturvedi
I was working very hard but wasn't able to achieve success, and then I came to know about the rituals that are supposed to be followed. Now, I see a change in my career after performing this puja. Rani Sachdeva
I didn't know the importance of puja, thank you for sharing the wonderful benefits of performing the same. We will continue to follow this ritual.
---