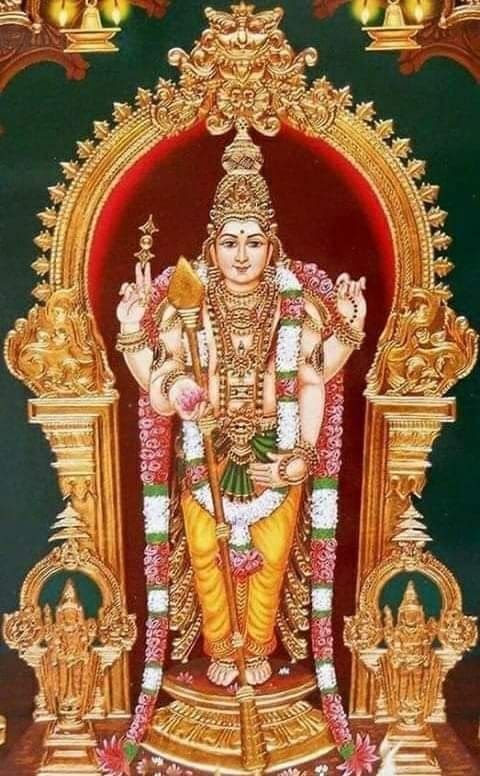 Shatru Samhara Homam
₹3658 | $61
---
Shatru means Enemy and Samhara is the world of destruction. With this pariharam, one can seek blessings of the almighty and eradicate his enemies. Lord Karthikeyan (Lord Murugan /Subramaniam) is appeased during this homam.
With the help of this pariharam, one can seek protection from enemies and get strength to face them. People who are into politics, military, business world should perform this homa to avoid the known and unknown foes.
This pariharam offer best results when performed on Tuesday or Shashti days. However, you can also choose an appropriate date with the help of your Janma Nakshatra. There are 6 types of fruits, flowers, draviyams and prasads, which are used during this pariharam.
Key Insights:
To remove all evil, enemies and all negativity in your life.
To Gain the courage to face obstacles.
Done on any auspicious date compatible with your Janma nakshatra.
Main Deity: Lord Murugan / Subramaniam.
6 types of fruits, flowers, draviyams and prasads
Benefits:
Complete removal of misunderstandings and enmity.
Relief from planetary and birth chart related struggles
Attract enemies and resolve problems
Victory over pending (unresolved) troubles in life
Shatru Samhara Homam protects us from our enemies and gives us the strength to face them. It solves all the problems like a constant loss in business, debts and helps to retain the wealth.
Shatru Samhara Homam is also performed to remove the Mangal (Mars) Doshams.
Whats Included
List of Dos and Don'ts that needs to be followed before and during the homam
Prasad (Panchmeva and Holy Ash) will be Courier after the Puja
Disclaimer:
Astroahead neither represents the temple authorities or its trustees nor are the manufacturer/seller of Prasad products, but is solely a platform which connects you with certain individuals who shall perform puja ('Service') on your behalf. Accordingly, Astroahead makes no representation or warranties of any kind express or implied as to the execution of the orders at the Temple or the quality or delivery of Service.
To the full extent permissible by applicable law, Astroahead disclaims all warranties, express or implied, including, but not limited to the warranties of quality, service on fitness for a particular purpose,

---
Our Promises
We take utmost care to ensure that your devotion and reverence reaches God in its true spirit.
Steps we take:
Ensure that the Puja is performed by qualified and experienced pundits only.
Make sure that Puja is performed according to Vedic rituals.
Make use of superior quality 'Samagri' to perform the Puja.
Take Utmost care that the Puja is performed at the correct time (Mahurat) for best results.
Provide support and guidance to our clients at every step.
---
Reviews Trilochan Singh
The puja has really brought in peace and contentment at home. We have started experiencing positivity. Mitali Chaturvedi
I was going through some unknown fear but the puja which I got it done from this site has relieved me a lot from the fear. Kapil Kansal
I didn't know the importance of puja, thank you for sharing the wonderful benefits of performing the same. We will continue to follow this ritual. Rani Sachdeva
I was facing a lot of difficulties in my life and I didn't know what to do. I was not aware of the puja that was supposed to be performed, thanks for guiding us about the puja. Ajay Gupta
Thank you for letting us know the immense benefit of performing puja. We are organizing it in our home every year.
---