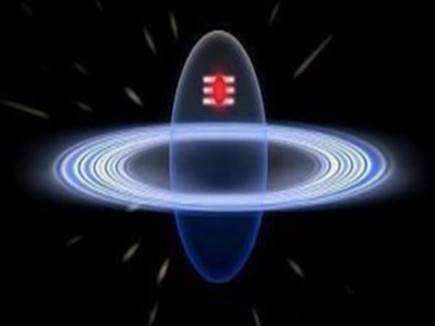 Seek blessings of Lord Shiva with Rudrabhishek on shivratri
₹3658 | $61
Seek blessings of Lord Shiva with Rudrabhishek on shivratri
Purpose :

Worshipping Lord Shiva on this day is highly recommended for those facing problems in marital life, problem in conceiving a baby, and to avoid divorce.
---
Key Puja Insights
Known for the name 'Bholenath', Lord Shiva is also called by Mahadev, Shankar & Rudra, is the highly called-out name for Lord Shiva. Celebrated on the 14th day of the dark fortnight of Phalgun month, Mahashivratri is an auspicious Hindu festival celebrated for one day & one night.
As per Vedas, this day prosperous day represents the union of Shiva and Shakti, where the Lord Shiva is glorified, honored & worshiped with the chants and puja rituals, benefiting the devotees.
---
Benefits of puja
Couples are blessed with happy married life
Showers you with good health, wealth and success
Cures all the diseases
Vanishes family dispute
Calms down the Mangal Dosh of your horoscope
Benefits you with the fulfillment of a particular desire
---
What's Included
Rudrabhishek performed on this day is said to be highly pure and finest rituals performed by the Hindus. A group of expertised Pandits perform this ritual at your home or in the temples for the happiness, good health of your family.
Flowers, rose water, coconut water, Ganga jal, holy ash and camphor are some of the materials used for the puja. While performing any of the puja you can recite "Om Nama Shivaya".
Panchamrut Abhishek: 5 elements namely, curd, milk, ghee, sugar, and honey, together form the panchamrut that is poured on the Shivling, blessing you with prosperity & wealth.
Dudh Abhishek: Pouring the milk on the ling and worshipping Lord Shiva assures to bring longevity to the devotee.
Shahad Abhishek: This should be done by those trying to seek happiness and live a life free from troubles & misfortunes.
Performing Rudrabhishek every year during the auspicious occasion of Mahashivratri is not only a worship of the Lord Shiva but praising and pleasing him, that will surely bring you good luck.
---
---
Important Facts
The Rudrabhishek performed on Shivratri is basically carried out for bringing in the peace, prosperity & togetherness of the family members and washing off one's sins.
The abhishek is normally done with water, but on this special occasion, Lord Shiva is worshipped with milk, ghee, honey, curd and sugar, called as Panchamrut, that helps in prevention of diseases.
Devotees generally keep Mahashivratri fast from morning ending it on the next day. One can consume milk & fruits during this period, and enchant mantras to eliminate the negative energies, attain inner peace and fulfill their desire.
Our Promises
We take utmost care to ensure that your devotion and reverence reaches God in its true spirit.
Steps we take:
Ensure that the Puja is performed by qualified and experienced pundits only.
Make sure that Puja is performed according to Vedic rituals.
Make use of superior quality 'Samagri' to perform the Puja.
Take Utmost care that the Puja is performed at the correct time (Mahurat) for best results.
Provide support and guidance to our clients at every step.
---
Reviews Mitali Chaturvedi
I was working very hard but wasn't able to achieve success, and then I came to know about the rituals that are supposed to be followed. Now, I see a change in my career after performing this puja. Akshara Patil
I really thank you for chanting the mantra on behalf of us. We have a sense of satisfaction after this mantra jaap. Trilochan Singh
The puja has really brought in peace and contentment at home. We have started experiencing positivity. Kapil Kansal
Thank you for performing puja on behalf of me. I can see my health improving day by day. Ajay Gupta
After we got the puja performed the court case which was prolonged for years came into our favor.
---