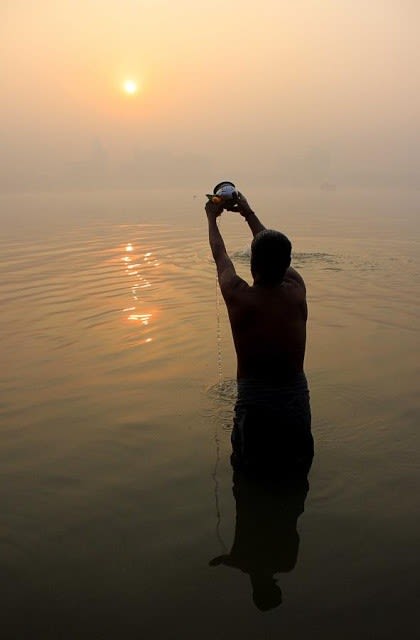 Sarvapitru Amavasya Shradh
₹1700 | $27
Sarvapitru Amavasya Shradh
---
Sarvapitru Amavasya or the Amavasya Tithi Shradh is done to give moksha to the departed family member. The Sarvapitru Amavasya falls on the 1st fortnight in the month of Ashwani according to the Hindu lunar calendar. In 2017, it is on 19th September 2017.
Sarvapitru Amavasya also known as the new moon day or all father's day is a very important day for the departed souls in general (irrespective of the day on which they died). It is also a special day in Pitra Paksha. It is also known as Mahalaya Amavasya. This last day is regarded as the most important and highly sacred day.
The Sarva Pitru Amavasya is conducted on a new moon day in the month of Bhadrapada according to the Hindu calendar. As per the Purnimant calendars, it falls in the month of Ashwin.
Shradh rituals and prayers are carried on for the departed ancestors who had passed away on Purnima tithi, Chaturdashi tithi and on Amavasya. If a person is unable to do the Shradh puja on every tithi, they can do this Shradh puja on this day for all relatives and ancestors. Family members who died on Purnima tithi are offered Shradh on this day and not on Bhadrapada Purnima.
Unexpected plights
Despite putting our best efforts, we end up with getting nothing. We give our 100 percent yet there are inevitable circumstances creating obstacles and delays. This becomes the reason for the incomplete work. Thus we won't be able to achieve our goals. Even if we do good deeds and no offense has taken place on our part, our family members face problems, one after another, or face troubles where there is no way to escape.
Why do such situations arise?
This could be because of our Karmic debt or Pitr Dosh. In fact, Pitr dosh not only brings in continuous struggles and difficulties but also creates health problems that would be carried to the next generations.
Pitra Dosha leads to the following problems:
1.obstacles in education leading to unstable career or issues with financial conditions for family
2. Delay in marriages or child conception or childbirth, divorce, traumatic married life for an individual or their children (such problems make us question our Karma)
3. Consequent miscarriages or problems in conceiving
4. The unexpected death of an individual or family members
5. Going through the inherited diseases or illness of the family member for a longer time
6. Abnormal children
7. Physically challenged children
8. Risks with the lives of children
9. Misbehaviour in children or parents or other family members
10. Familial fights
---
Our Promises
We take utmost care to ensure that your devotion and reverence reaches God in its true spirit.
Steps we take:
Ensure that the Puja is performed by qualified and experienced pundits only.
Make sure that Puja is performed according to Vedic rituals.
Make use of superior quality 'Samagri' to perform the Puja.
Take Utmost care that the Puja is performed at the correct time (Mahurat) for best results.
Provide support and guidance to our clients at every step.
---
Reviews Trilochan Singh
I was working very hard but wasn't able to achieve success, and then I came to know about the rituals that are supposed to be followed. Now, I see a change in my career after performing this puja. Rani Sachdeva
I didn't know the importance of puja, thank you for sharing the wonderful benefits of performing the same. We will continue to follow this ritual. Kapil Kansal
I really thank you for chanting the mantra on behalf of us. We have a sense of satisfaction after this mantra jaap. Ajay Gupta
I was going through some unknown fear but the puja which I got it done from this site has relieved me a lot from the fear. Mitali Chaturvedi
Thank you for performing puja on behalf of me. I can see my health improving day by day.
---