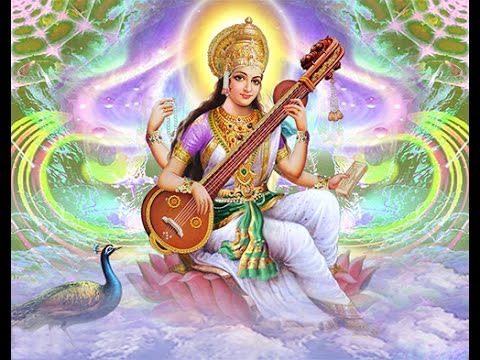 Vasant Panchami Special: 5th February 2022
Date : 5th February 2022
₹4130 | $69
Vasant Panchami Special: 5th February 2022
Date : 5th February 2022
---
Saraswati Puja, a ritual to honour goddess Saraswati is carried out in a big way on Vasant Panchami across India. Dedicated to MAA Saraswati- the one who is the Goddess of enlightenment and knowledge, Vasant Panchami is also known as goddess Saraswati's birthday.

This puja helps in spreading of pure knowledge and progress in areas of study and arts. It also enhances wisdom, intelligence, and good memory and helps one gain blessings and support of the Divine Mother. It is often performed before starting studies and is a very powerful puja to excel in the field of spiritual study, educational activities, arts, performing arts, writing, public speaking, visual arts, and music. It is especially recommended for persons who seek better results in studies, education, music, Creative art, and speech.
Benefits
Saraswati Puja will give the benefit to the Devotees in the following way:
• To attain peaceful and powerful mind
• To accelerate learning of the students
• To motivate students for higher studies
• To gain higher merit and knowledge in any art
• To stimulate a person to gain mastery in any art
On ordering Puja, date and time of the puja will be informed to the clients via Email plus a link shall be provided through which you can see your puja live.

---
Our Promises
We take utmost care to ensure that your devotion and reverence reaches God in its true spirit.
Steps we take:
Ensure that the Puja is performed by qualified and experienced pundits only.
Make sure that Puja is performed according to Vedic rituals.
Make use of superior quality 'Samagri' to perform the Puja.
Take Utmost care that the Puja is performed at the correct time (Mahurat) for best results.
Provide support and guidance to our clients at every step.
---
Reviews Akshara Patil
After I came to know about the puja that would get me out of the ill effects, we started performing this puja at our home every year. Thank you. Trilochan Singh
Thank you for letting us know the immense benefit of performing puja. We are organizing it in our home every year. Ajay Gupta
I was working very hard but wasn't able to achieve success, and then I came to know about the rituals that are supposed to be followed. Now, I see a change in my career after performing this puja. Rani Sachdeva
I really thank you for chanting the mantra on behalf of us. We have a sense of satisfaction after this mantra jaap. Rao Mukherji
I was going through some unknown fear but the puja which I got it done from this site has relieved me a lot from the fear.
---