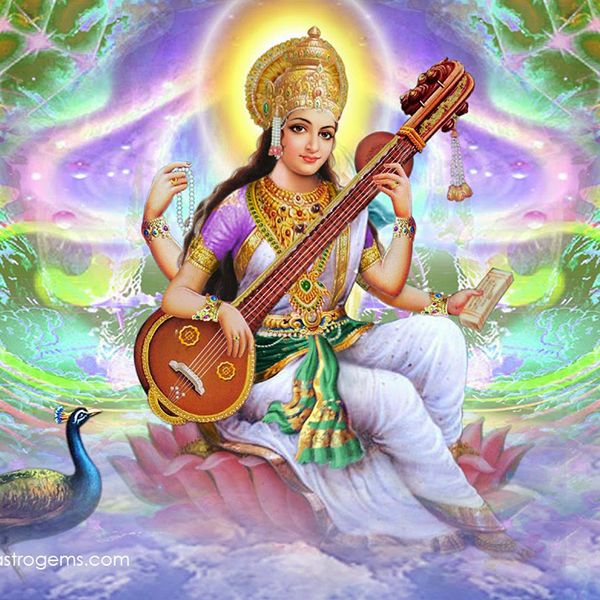 Saraswati Homam
₹3658 | $61
---
Goddess Saraswati is the deity of Wisdom, knowledge and intelligence. By performing Saraswati homam one can seek blessings from Maa Saraswati. Anyone can perform this homam, but it is extremely beneficial for the students who want to improve their academic ranking and enhance career prospects.
This homam should be performed 3 months prior to any important exams or tests. Fridays are the perfect day to perform this homam. However, you can choose an appropriate date by getting your Nakshatra analysed. Also, Panchami thithi is also very auspicious for this homam.
Amla is used as the main ingredient during the homam.
Key Insights:
To attain great memory power and excel in any art form.
Power of speech, wisdom, and learning will increase.
Panchami thithi is considered to be very auspicious.
Main Deity: Saraswati Devi.
Amla is the main ingredient used.
When to Perform?
This Homam is best when performed within 3 months before any exams or tests. The date can be fixed according to one's nakshatra, the yoga, and thithi of that particular date. Fridays are proved to be beneficial for performing this homam.
Benefits

Saraswati Homam will help one attain High Intellectual and analytical Skills and empower one with high Self-esteem thereby making you highly competitive in your academic exams or tests and it will help you in attaining positive results.
This homam is done for anyone who has speech/communication-related problems. It also helps in curing defect like stammering.
Saraswati Homam improves our Logical Reasoning skills, concentration, memory power, focus and our ability to understand complex things. It also improves our spiritual Wisdom and helps in realizing the reality we are in.
Saraswati Homam is also a Powerful remedy for a person who is suffering from ADHD or for a person who is continuously failing in all academics due to lack of concentration, focus or memory loss.
Whats Included

Ganesha puja, Sankalpa, Avahanam, Moola mantra Jaap for Lakshmi Narasimha, Agni Invocation, Ganesha Homam, Lakshmi Narasimha Homams, Sri Sukham, Purna Huthi and Namaskaram process
List of Dos and Don'ts that needs to be followed before and during the homam
Prasad (Panchmeva and Holy Ash) will be Courier after the Puja
Disclaimer:
To the full extent permissible by applicable law, Astroahead disclaims all warranties, express or implied, including, but not limited to the warranties of quality, service on fitness for a particular purpose.
Astroahead neither represents the temple authorities or its trustees nor are the manufacturer/seller of Prasad products, but is solely a platform which connects you with certain individuals who shall perform puja ('Service') on your behalf. Accordingly, Astroahead makes no representation or warranties of any kind express or implied as to the execution of the orders at the Temple or the quality or delivery of Service.

---
Our Promises
We take utmost care to ensure that your devotion and reverence reaches God in its true spirit.
Steps we take:
Ensure that the Puja is performed by qualified and experienced pundits only.
Make sure that Puja is performed according to Vedic rituals.
Make use of superior quality 'Samagri' to perform the Puja.
Take Utmost care that the Puja is performed at the correct time (Mahurat) for best results.
Provide support and guidance to our clients at every step.
---
Reviews Ajay Gupta
Thank you for letting us know the immense benefit of performing puja. We are organizing it in our home every year. Kapil Kansal
The puja has really brought in peace and contentment at home. We have started experiencing positivity. Rani Sachdeva
I really thank you for chanting the mantra on behalf of us. We have a sense of satisfaction after this mantra jaap. Trilochan Singh
I was going through some unknown fear but the puja which I got it done from this site has relieved me a lot from the fear. Akshara Patil
After we got the puja performed the court case which was prolonged for years came into our favor.
---