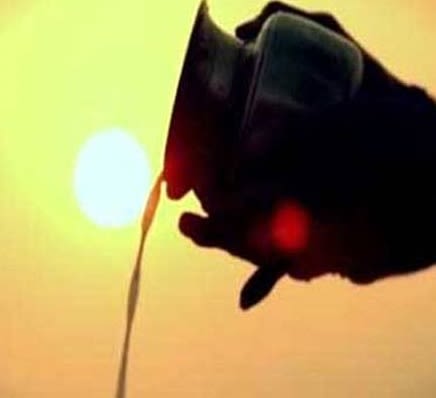 Pret Bhadha Shanti - Vandurga Anushthan
₹51000 | $795
Pret Bhadha Shanti - Vandurga Anushthan
Purpose :
Vandurga Anushthan is the solution to this problem which includes Pret bhadha dosh nivaran Puja. This is done to bring about peace from evil spirits and to spread prosperity in our household. It has to be done to overcome unseen obstacles from every step we take.
Pret bhadha shanti Homam is done to remove the ill effects of Ghosts, black magic, and the evil eye. It is done to invoke the protection of many major divine powers like Maa Vanadurga, Lord hanuman, Lord Ganesha, Goddess Durga, etc.
---
While there are various reasons for the presence of Pitr Dosh, premature death of a family member on your maternal side or your side is one of the main reason. It also occurs when their funeral was not done in the right manner and traditions. These are some of the reasons for the occurrence of the dosh and faults in your life.
This dosh also occurs when the ancestors might have caused major trouble or killed somebody in the past. The future generation has to bear the brunt of it. Another reason for the occurrence of this dosh is when someone encroaches somebody else's property with their special powers and position.
This is rather a serious issue which should not be taken for granted, as it has an impact on the individual along with all the family members. It affects all the members of the family, and no puja is effective in solving this issue. If one continues to take this issue lightly, they are bound to suffer and face various hurdles in their pathway.
Following are some of the major issues that occur in the lives of people who have Pitr Dosh :
Financial issues
Delay in important works
Family issues
Unnecessary controversies
Premature death
Inability to bear children
Unexpected accidents
Job or business failures
Harms due to bomb blasts
Death due to weapons or deadly animals
The Shanti puja to get rid of the Pitr Dosh can be conducted during Amavasya or during morning time. It can also be conducted between holi and before the Navaratri begins. The best auspicious time to perform this puja is during the chaitra month of Krishna Paksha. Conducting the puja during this period will certainly be beneficial to you, and there will be no further procrastination of the auspicious events like housewarming and family wedding.
---
Important Facts
Vandurga is a fierce and violet form of Goddess Durga who provides protection to her devotees from all fears and enemies. She is worshipped during Navratri which is a celebration of the victory of Maa Durga.
Vandurga Anushthan can be performed beginning on a Saturday. It takes up to 3 days to complete the Puja. Performing this during Navratri gives maximum benefits.
Our Promises
We take utmost care to ensure that your devotion and reverence reaches God in its true spirit.
Steps we take:
Ensure that the Puja is performed by qualified and experienced pundits only.
Make sure that Puja is performed according to Vedic rituals.
Make use of superior quality 'Samagri' to perform the Puja.
Take Utmost care that the Puja is performed at the correct time (Mahurat) for best results.
Provide support and guidance to our clients at every step.
---
Reviews Rani Sachdeva
Thank you for letting us know the immense benefit of performing puja. We are organizing it in our home every year. Rao Mukherji
I was working very hard but wasn't able to achieve success, and then I came to know about the rituals that are supposed to be followed. Now, I see a change in my career after performing this puja. Kapil Kansal
I didn't know the importance of puja, thank you for sharing the wonderful benefits of performing the same. We will continue to follow this ritual. Mitali Chaturvedi
Thank you for performing puja on behalf of me. I can see my health improving day by day. Trilochan Singh
I was going through some unknown fear but the puja which I got it done from this site has relieved me a lot from the fear.
---