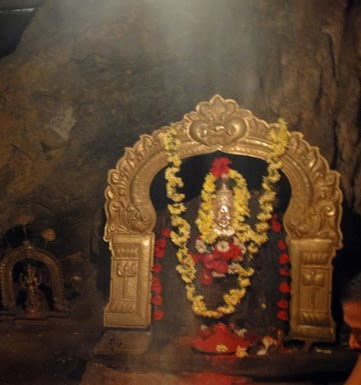 Pret Bhadha Shanti - Vandurga Anushthan
₹60183 | $1004
Pret Bhadha Shanti - Vandurga Anushthan
---
The most common chance of Pitr Dosh occurrence is when prior to your birth, a family member either on your side or your maternal side died a premature death and their funeral wasn't conducted with the right rituals and traditions. In such cases, such faults or doshas in your horoscope occur. 
Additionally, if one forces their right over someone else's land or property using their might or knowingly or unknowingly your ancestors may have killed someone or caused trouble that led to the death  of someone, then the future generation will have Pitr dosh in their horoscope. 
It is important to understand that Pitr Dosh should never be taken lightly as it is very harmful not only for the person in whose horoscope it occurs but for their entire family. This dosh is known to spread like a virus, harming everyone and everything in its way. Also, Grah Shanti Puja cannot help reverse this dosh. 
One might argue that they will overcome Pitr dosh in their horoscope easily because they are blessed with very good yog or guns. But this is not true because if they continue to be non-chalant about it or take this issue lightly, they will continue to struggle all their life and face obstacles in their path. 
The common problems that one faces due to Pitr dosh in their horoscope are – 
Financial losses




Unnecessary controversies




Familial discords




Delay in good work




Inability to bear children




Prone to sudden accidents




Failure in job or business




Premature death




Death due to weapons or deadly animals




Possible harm due to water or bomblasts etc. 



Additionally, people with Pitr Dosh in their horoscope will continue to suffer from something or the other in the life. 
The ritual of Pitr Dosh shanti puja can be conducted in each month during amavasya or during Pitr Paksh period. Or it can be conducted from the day after Holi to before the commencement Navratri Parthama i.e., from the date of the new moon of Chaitra month in Krishna paksha is considered to be the best time to complete this shanti puja. This is because since the first day of Navratri, we  begin with our Samvatsar so conducting the Pitr dosh shanti puja during this period ensures that there is no unnecessary delay or interruption in good deeds like family wedding , house warming , etc.

---
Our Promises
We take utmost care to ensure that your devotion and reverence reaches God in its true spirit.
Steps we take:
Ensure that the Puja is performed by qualified and experienced pundits only.
Make sure that Puja is performed according to Vedic rituals.
Make use of superior quality 'Samagri' to perform the Puja.
Take Utmost care that the Puja is performed at the correct time (Mahurat) for best results.
Provide support and guidance to our clients at every step.
---
Reviews Trilochan Singh
I was working very hard but wasn't able to achieve success, and then I came to know about the rituals that are supposed to be followed. Now, I see a change in my career after performing this puja. Rani Sachdeva
Thank you for letting us know the immense benefit of performing puja. We are organizing it in our home every year. Kapil Kansal
The puja has really brought in peace and contentment at home. We have started experiencing positivity. Ajay Gupta
I didn't know the importance of puja, thank you for sharing the wonderful benefits of performing the same. We will continue to follow this ritual. Rao Mukherji
After we got the puja performed the court case which was prolonged for years came into our favor.
---