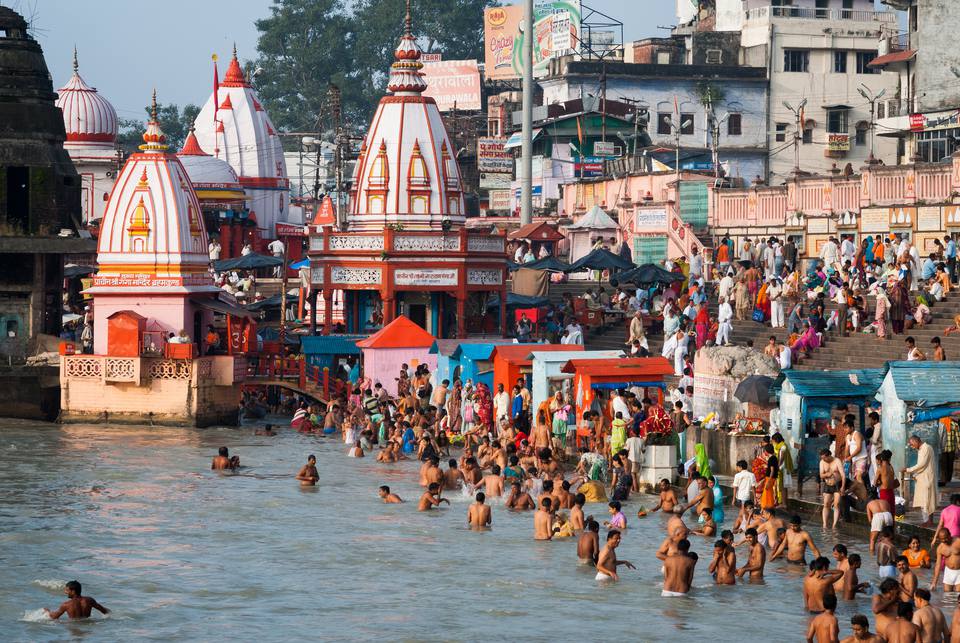 Prasad Offering at Maa Ganga Temple, Har Ki Pauri Haridwar
₹1298 | $22
Prasad Offering at Maa Ganga Temple, Har Ki Pauri Haridwar
---
Benefits of puja
Absolve all your sins It cures diseases and ailments It gives peace to the souls of your ancestors
---
What's Included
Prasad: Ganga Jal, Phuliyan, Sindoor, Kalawa or Mauli, Picture of maa Ganga, Aarti Book, Energized Tulsi Mala A list of dos and don'ts that needs to be followed during and before the puja
---
---
Important Facts
Ganga Dussehra is a religious festival of Hindus and is dedicated to Maa Ganga. It is believed that on this day, Maa Ganga was descended from heaven to Earth, after much persuasion by King Bhagirath. Devotees believe that by appeasing Maa Ganga on this day, all your sins get absolved and you seek salvation. Our representative will do the offerings on, on your behalf at the Maa Ganga Ghat, Har ki Pauri, Haridwar.
Our Promises
We take utmost care to ensure that your devotion and reverence reaches God in its true spirit.
Steps we take:
Ensure that the Puja is performed by qualified and experienced pundits only.
Make sure that Puja is performed according to Vedic rituals.
Make use of superior quality 'Samagri' to perform the Puja.
Take Utmost care that the Puja is performed at the correct time (Mahurat) for best results.
Provide support and guidance to our clients at every step.
---
Reviews Trilochan Singh
I was facing a lot of difficulties in my life and I didn't know what to do. I was not aware of the puja that was supposed to be performed, thanks for guiding us about the puja. Rao Mukherji
I was working very hard but wasn't able to achieve success, and then I came to know about the rituals that are supposed to be followed. Now, I see a change in my career after performing this puja. Kapil Kansal
After I came to know about the puja that would get me out of the ill effects, we started performing this puja at our home every year. Thank you. Akshara Patil
I was going through some unknown fear but the puja which I got it done from this site has relieved me a lot from the fear. Mitali Chaturvedi
I didn't know the importance of puja, thank you for sharing the wonderful benefits of performing the same. We will continue to follow this ritual.
---