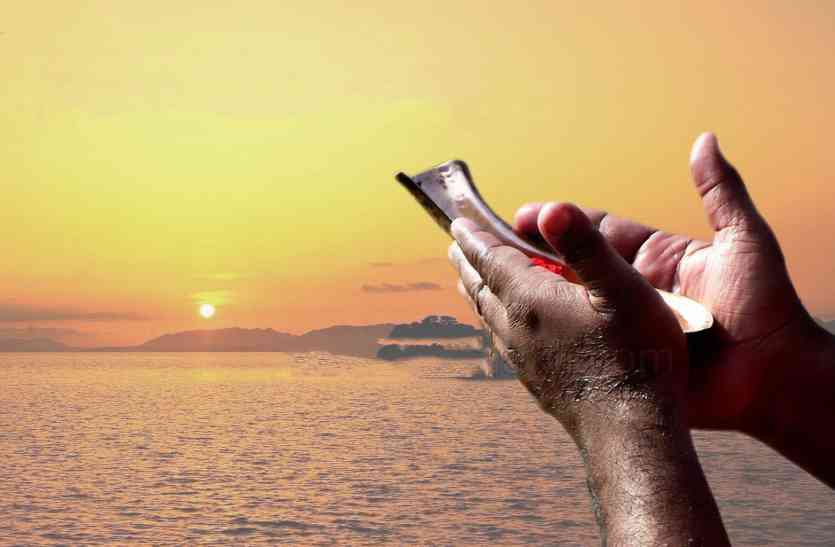 Pitradosh Nivaran Puja at Gaya
₹11000 | $172
Pitradosh Nivaran Puja at Gaya
Purpose :
The person who is a victim of Pitra Dosh will always have obstacles in work, there is no peace at home and will suffer from health issues. So, to overcome the effects of Pitra Dosh, it is advised to perform Pitra Dosh Nivaran Puja. One can get immediate relief if the puja is performed in holy places like Gaya, Gokarna, Trayambakeshwar, Haridwar under the guidance of learned pundits.
---
Pitradosh Nivaran Puja: 20th Sept to 06th Oct 2021
The significance of performing Pitradosh Nivaran Puja

Pitradosh Nivaran Puja is a process of pacifying the ancestors and to get rid of the defect that is already present in the horoscope.
This puja must be performed with the goal of relieving their ancestors of their karmic debts and the native can also thus be relieved.

Effects of pitra dosha dosh:

The native becomes very irritating and loses his temper on silly issues as well.
The native would lack the ability to take right decisions.
Loses money or reputation or both.
There are chances that he meets with an accident or other unnatural problems.
What is included?

Individual Puja
Sankalp
Brahmin Bhojan
Dakshina

How is it performed?

The ritual is based on a detailed study of one's horoscope, and if defects of Pitra dosha exist, then Pitra dosha Parihara ritual is advised.
Sankalp is made by the pundits by taking oath in front of Lord Shiva.
Names of fathers, forefathers, and surnames are included in the Sankalp along with the name of the pundit performing this ritual.
One should offer water mixed with sesame seeds to pitrus facing the south direction and then offer rice balls mixed with pure ghee or sugar to the crows.

The information required from the performer of this puja:
Name and Gotra
Date of Birth, time of birth, and place.
The Prasad for puja
Yantras
Dry Prasad
What is required while performing this puja?

Incense, betel nut, flowers, hawan samagri, pure ghee, sweets, Ganges water, wood for hawan, mango leaves, honey, curd, sugar, pink cloth, roli-moli.
Benefits of performing puja
Will bring good fortune to their descendants
Inheritors will obtain blessings from the pitrus/forefathers to help them materially.
Helps to progress spiritually as all the material obstacles would be wiped out.
Cures serious and chronic diseases.
Helps in achieving success in business or career.
Shields from evil effects and protects from enemies.

---
Important Facts
People prefer performing Pitra Dosh Nivaran Puja at Gaya as it is regarded to be one of the most sacred places and one can find the importance of this place mentioned in Ramayana and Mahabharata. It is explained in mythological scriptures that Lord Rama had performed the Pind daan for his father Dasharath Maharaj at Gaya.
Our Promises
We take utmost care to ensure that your devotion and reverence reaches God in its true spirit.
Steps we take:
Ensure that the Puja is performed by qualified and experienced pundits only.
Make sure that Puja is performed according to Vedic rituals.
Make use of superior quality 'Samagri' to perform the Puja.
Take Utmost care that the Puja is performed at the correct time (Mahurat) for best results.
Provide support and guidance to our clients at every step.
---
Reviews Akshara Patil
The puja has really brought in peace and contentment at home. We have started experiencing positivity. Mitali Chaturvedi
I was working very hard but wasn't able to achieve success, and then I came to know about the rituals that are supposed to be followed. Now, I see a change in my career after performing this puja. Rao Mukherji
I didn't know the importance of puja, thank you for sharing the wonderful benefits of performing the same. We will continue to follow this ritual. Ajay Gupta
I was facing a lot of difficulties in my life and I didn't know what to do. I was not aware of the puja that was supposed to be performed, thanks for guiding us about the puja. Rani Sachdeva
After I came to know about the puja that would get me out of the ill effects, we started performing this puja at our home every year. Thank you.
---