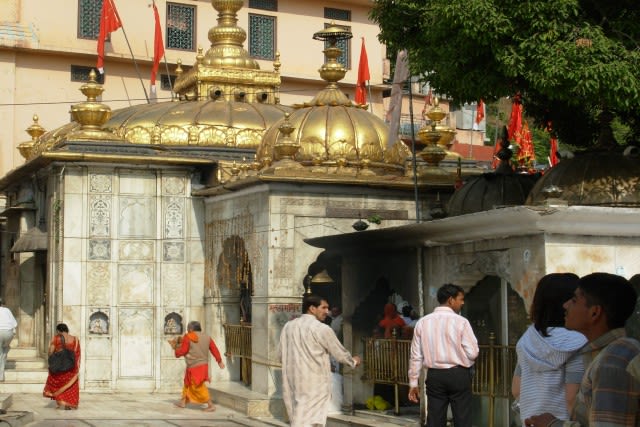 Organise Jwalamukhi Homam to nullify the negative forces
₹22885 | $305
Organise Jwalamukhi Homam to nullify the negative forces
Purpose :
The significant rituals of Jwalamukhi Homam are performed to eradicate negative forces and come out of difficult situations. Jwalamukhi Homam is performed to gain progress in business and immense wealth in life. This Homam is conducted to obtain relief from the negative effects of Jupiter and other issues related to Sarpa Dosha, Pitru Dosha, evil eyes, black magic. etc. It is also performed to remove obstacles and hurdles created by competitors.

---
Key Puja Insights
Goddess Jwalamukhi is an incarnation of Goddess Shakti and resides in one of the holy Shakti Peethas where the tongue of Goddess Sati fell. Goddess Jwalamukhi is worshipped as Goddess Ambika in Kangra Temple which is located in Himachal Pradesh. It is said that she is a powerful goddess who blazes the competitors and negative forces. Devotees worship her by performing Jwalamukhi Homam with faith and utmost devotion.

---
Benefits of puja
The major benefits of conducting the rituals of Jwalamukhi Homam are:
The performer of this Homam attains divine blessings of Goddess Jwalamukhi in the form of wealth and prosperity
The Jwalamukhi Homam showers fast growth in the business of devotees
This Homam nullifies all kinds of doshas
It protects the devotee and the family from evil eyes and black magic
The Homam also blesses healthy progeny to the childless couples
Goddess Jwalamukhi reduces the negative effects of planets
---
What's Included
To obtain the benefits of Jwalamukhi Homam, perform the rituals of this Homam as per the standard Vedic rituals and the performer must maintain sanctity. It is mandatory to accomplish the rituals of Jwalamukhi Homam with help of expert Hindu Priests.

---
---
Important Facts
The glow that flashes through the crevices of rocks is infinite and there is no idol as bright as the idol of Goddess Jwalamukhi of Kangra temple. Therefore, Goddess Jwalamukhi is revered as the Goddess of Light. The meaning of Jwalamukhi is a volcano and she is also called a flaming mouth goddess. She represents supernatural light which cannot be destroyed by any external force. It is believed that the powers of Goddess Jwalamukhi get activated on the full moon day. So, it is necessary to perform the rituals of Jwalamukhi Homam on full moon day to attain the divine grace of Goddess Jwalamukhi.

Our Promises
We take utmost care to ensure that your devotion and reverence reaches God in its true spirit.
Steps we take:
Ensure that the Puja is performed by qualified and experienced pundits only.
Make sure that Puja is performed according to Vedic rituals.
Make use of superior quality 'Samagri' to perform the Puja.
Take Utmost care that the Puja is performed at the correct time (Mahurat) for best results.
Provide support and guidance to our clients at every step.
---
Reviews Ajay Gupta
I really thank you for chanting the mantra on behalf of us. We have a sense of satisfaction after this mantra jaap. Kapil Kansal
I was working very hard but wasn't able to achieve success, and then I came to know about the rituals that are supposed to be followed. Now, I see a change in my career after performing this puja. Trilochan Singh
Thank you for performing puja on behalf of me. I can see my health improving day by day. Rao Mukherji
Thank you for letting us know the immense benefit of performing puja. We are organizing it in our home every year. Mitali Chaturvedi
I was going through some unknown fear but the puja which I got it done from this site has relieved me a lot from the fear.
---