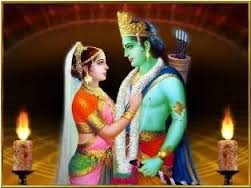 Marriage Anniversary Puja
₹3100 | $49
Marriage Anniversary Puja
Purpose :
Marriage Anniversary Puja is performed to thank the divine powers and seek more blessings in the long run. It is performed on the marriage anniversary day. The couple thanks Lord Shiva and Goddess Parvati for the love which is present between them.
Lucky couples who go on to live for 25 years together can perform the 25th marriage anniversary puja to thank for the long-lasting relationship.
---
According to a saying: "A marriage can make or break you!" That's very true. A happy married life can get you all the comforts of your life, but if this marriage is going through issues it can destroy every aspect of life.
Performing a special puja on this memorable day of your life that is on every wedding anniversary not only recreates the magic of your wedding day but will also help you in getting blessed by the divine energy and have the utmost success in your relationship.
Here is puja for long-lasting happy married life: Uma Maheshwari Puja
Uma Maheshwari Puja is performed to adore the Mother Goddess Uma Maheshwari who is the source of all our happiness. She is the one who bestows us with a long and a happy married life. Uma Maheshwari is another name for Goddess Parvati, the wife of Lord Shiva. Therefore, the Uma Maheshwari Puja doesn't complete without a puja performed to Lord Shiva, as Shiva and Shakti are regarded to be the perfect match. By performing this puja, all misunderstandings and issues in the marital relationship will get resolved.
How does this Marriage Anniversary Puja help?
This puja will ensure a peaceful and successful married life, love gets generated between life partners once again and saves the broken marriages as well.
---
Important Facts
As Lord Shiva is incomplete without his divine companion Goddess Shakti or Parvati, one partner is incomplete without the other. The universe was created as a result of the union of Shiva and Shakti. Thus, showing the importance of togetherness for us to attain marital bliss. Since they showed that each partner is equal in marriage, we too can look forward to being supportive of each-others decisions and follow equality.
Our Promises
We take utmost care to ensure that your devotion and reverence reaches God in its true spirit.
Steps we take:
Ensure that the Puja is performed by qualified and experienced pundits only.
Make sure that Puja is performed according to Vedic rituals.
Make use of superior quality 'Samagri' to perform the Puja.
Take Utmost care that the Puja is performed at the correct time (Mahurat) for best results.
Provide support and guidance to our clients at every step.
---
Reviews Kapil Kansal
I didn't know the importance of puja, thank you for sharing the wonderful benefits of performing the same. We will continue to follow this ritual. Ajay Gupta
Thank you for letting us know the immense benefit of performing puja. We are organizing it in our home every year. Mitali Chaturvedi
The puja has really brought in peace and contentment at home. We have started experiencing positivity. Rao Mukherji
I was working very hard but wasn't able to achieve success, and then I came to know about the rituals that are supposed to be followed. Now, I see a change in my career after performing this puja. Akshara Patil
I was going through some unknown fear but the puja which I got it done from this site has relieved me a lot from the fear.
---