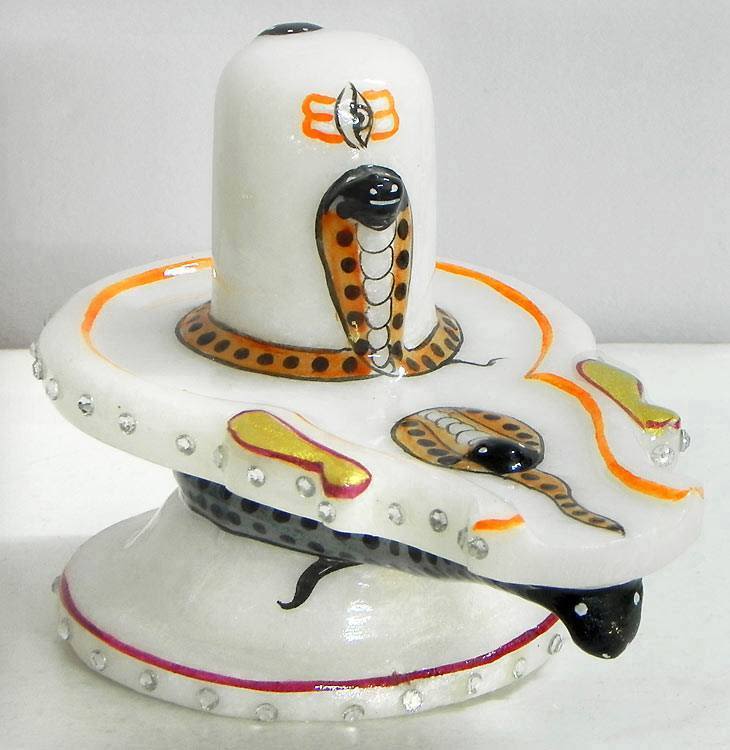 Mahamritunjya Puja
₹51000 | $795
Mahamritunjya Puja
Purpose :
The whole purpose of chanting Maha Mrityunjaya Mantra is to attain longevity and a healthy life. If you want to resolve your serious health-related issues, this puja works wonders for you. Moreover, your dreams and desires will be easily fulfilled through this homa. It lets one experience a positive change in all the overall wellbeing of an individual.
---
This puja is performed to please Lord Shiva, the Mritunjaya. Mrutunjaya means one who has won over the death. This Mantra is the most powerful of all mantras. Chanting this mantra for 1.25 lakh times will eradicate all kinds of diseases and ailments. This mantra can also be recited five lakh times or even more as well. We can do this path for 31,000 times and will surely pay you off but to a smaller extent. It is very cost effective as it requires a lesser number of Pujaris and Samagris. This Mantra is believed to give you Mukti from this cruel world and get engrossed in the God Himself.
Despite various mantras of pleasing the planets are available, this mantra can help if the planets in someone's chart are seriously wrecked.
The reason behind performing this puja:
1-To eradicate all kinds of life-endangering diseases
2-to keep away from distress
3-get the desired things in your life
4-children
5-name and fame
6-respect and position of power
7-To prevent any bad incidents
Procedure for performing this puja:
Puja carried in Vedic Padhati ie Vedic system.
Based on the planetary positions in the horoscope and analyzing the horoscope of the person for whom the Puja has to be observed, the puja will be performed.
The procedure is as follows:
Step 1-Swastivachan----begins with the chanting of mantras praising Lord Shiva.
Step 2-Pooranik Manglacharan----All gods are offered prayers.
Step 3-Sankalp------ explaining on whose behalf this Yagna is being conducted and what is the intention of the Yagna.
Step 4-Ganesh Pujan-----Lord Ganesh is invited to the Yagna. It is believed that Lord Ganesh allows the Yagna to be performed without any obstacles.
Step 5-Kalash Pujan--------Kalash Pujan is the important ritual in every yagna.
Step 6--Shodash Matrika Pujan-----Shodash means sixteen. All the Sixteen Devis are invited into the Yagna. These Devis have their own importance in Yagna.
Step 7: Puniha Aavchan -----Prayer is done for the jajmaan i.e. the person on whose behalf Yagna is being conducted.
Step 8: Navgraha Pujan----All the nine planets are offered prayers in the Yagna and bestow the jajmaan.
Step 9: Ksherpaal Pujan----According to Hindu culture there are 10 directions and Puja would be performed to the ruling gods of all directions so that there is no disturbance caused in the Yagna.
Step 10: Lingto Bhadra Pujan---- It is the process of inviting Lord Shiva to be part of the Yagna.
Step 11: Yagna starts----The chanting of Mantras begins from here. Mahamritunjya Mantra will be said for 51000 times.
Step 12: Havan----At the end of the Yagna, Havan is performed with the same Mantras.
Step 13: Aarti----Aarti of Lord is performed.
Step 14: Tarpan and Margan----These are part of the Yagna.
Step 15: Brahmin Bhoj----All the Brahmins are respected by thanking and offering the food and Dakshina for participating in the Yagna on behalf of jajmaan.
Step 16: Prasada would be sent to you.
Yantra: A Yantra will also be sent to you, that can be kept in your puja mandir and pray before it every day. It will fulfill all your desires.
Video Facility: You will be sent videos and pics according to your convenience like short videos could be sent over Whatsapp or longer version can be uploaded to youtube. Pics will be sent over Whatsapp. If there are any other means of sending videos and pics, you can let us know.
---
Important Facts
Maha Mrityunjaya Mantra is one of the most powerful mantras, and it has many forms and names. Rudra mantra refers to the most furious aspect of Lord Shiva. Furthermore, the moksha mantra bestows the devotee with moksha and ultimately saves his life. The snakes on Shiva's body stands for a myriad of living beings, while the crescent moon represents the consciousness in human beings. Moreover, Ganga refers to the life force.
Our Promises
We take utmost care to ensure that your devotion and reverence reaches God in its true spirit.
Steps we take:
Ensure that the Puja is performed by qualified and experienced pundits only.
Make sure that Puja is performed according to Vedic rituals.
Make use of superior quality 'Samagri' to perform the Puja.
Take Utmost care that the Puja is performed at the correct time (Mahurat) for best results.
Provide support and guidance to our clients at every step.
---
Reviews Kapil Kansal
After we got the puja performed the court case which was prolonged for years came into our favor. Trilochan Singh
I was facing a lot of difficulties in my life and I didn't know what to do. I was not aware of the puja that was supposed to be performed, thanks for guiding us about the puja. Rani Sachdeva
I really thank you for chanting the mantra on behalf of us. We have a sense of satisfaction after this mantra jaap. Mitali Chaturvedi
After I came to know about the puja that would get me out of the ill effects, we started performing this puja at our home every year. Thank you. Ajay Gupta
The puja has really brought in peace and contentment at home. We have started experiencing positivity.
---