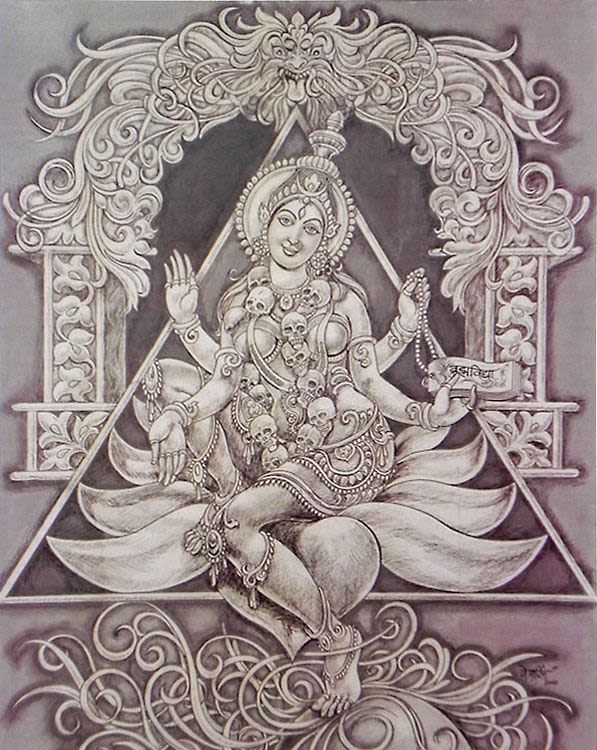 Maa Kamala Anushthan
₹5100 | $72
Maa Kamala Anushthan
Purpose :
Maa Kamala Anushthan is done to seek the blessings of Maa Kali or Maa Shakti against any kind of misery or misfortune. She is also worshipped to overcome the malefic effects of the planetary movements of planet Venus on our horoscope.
---
Key Puja Insights
Maa Kali can be seen in ten forms called the Das Mahavidya representing wisdom. Maa Kamala is one of the Das Mahavidya forms of Maa Kali who stands for fertility, wealth, and prosperity. She is depicted with four hands out of which two hands hold a lotus and the other two hands shower blessings. She can be seen seated on the lotus and two elephants shower water on her. The lotus stands for purity. The elephants showering water represent the rains that make the soil fertile enough for good crops to grow.

---
Benefits of puja
A person facing problems due to unfavorable movements of the planet Venus in their horoscope will experience a lot of adversities related to money matters. If he is facing losses in business then he will be able to make profits after this puja. He/she will be able to overcome all this through this Anushthan. Even a person suffering from bankruptcy will be able to see hope. He will see a significant improvement in his condition. She brings about such conditions that a devotee will be able to overcome financial troubles in a very short span of time. Anybody facing misfortune will become fortunate to achieve success in life. Luck will be on their side helping in matters of difficulties. Married couples aspiring to become parents will be blessed with a dutiful child. Any health issues will be resolved and you will enjoy an overall better health condition.
---
What's Included
Maa Kamala Anushthan includes Ganesha Puja, Navagraha Puja, Kalash Sthapana, Chanting the Maa Kamala Mantra, Ganesha Mantra, Gayatri Mantra, Navagraha Mantra, invoking major Gods and Goddesses to seek their blessings, Arti, Homam, and Abhisheka. You will be able to come out of the effects of Mahadasha by this Homam.
---
---
Important Facts
Maa Kamala Mantra leads and guides through a spirituality of the highest order. The vibrations created during the jaap bring in of the soul and body and a devotee will be able to see good in everything around him. This mantra jaap is done to bring in overall fulfillment, love, bliss and worldly benefits. It needs to be chanted a minimum of 1008 times to bring about prosperity. Chanting it 1250000 times creates immense power and fulfills a desire of the devotee.
Maa Kamala Stuti is the praise of this Goddess of purity, prosperity, and generosity. She is praised for appearance and her qualities to bless her devotees. Be reading this Stuti, a devotee can become one with God and see Him. He will attain eternal bliss and worldly fortune.
Our Promises
We take utmost care to ensure that your devotion and reverence reaches God in its true spirit.
Steps we take:
Ensure that the Puja is performed by qualified and experienced pundits only.
Make sure that Puja is performed according to Vedic rituals.
Make use of superior quality 'Samagri' to perform the Puja.
Take Utmost care that the Puja is performed at the correct time (Mahurat) for best results.
Provide support and guidance to our clients at every step.
---
Reviews Akshara Patil
I was facing a lot of difficulties in my life and I didn't know what to do. I was not aware of the puja that was supposed to be performed, thanks for guiding us about the puja. Rani Sachdeva
I didn't know the importance of puja, thank you for sharing the wonderful benefits of performing the same. We will continue to follow this ritual. Trilochan Singh
Thank you for performing puja on behalf of me. I can see my health improving day by day. Kapil Kansal
I really thank you for chanting the mantra on behalf of us. We have a sense of satisfaction after this mantra jaap. Mitali Chaturvedi
After we got the puja performed the court case which was prolonged for years came into our favor.
---