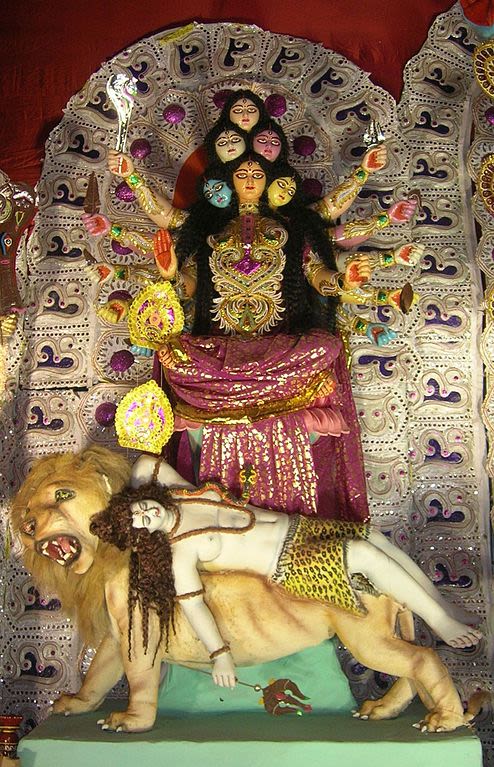 Maa Kamakhya Anushthan
₹5100 | $50
Maa Kamakhya Anushthan
Purpose :
Maa Kamakhya Anushthan is done to invoke the blessings of Kamakhya Devi to receive help in many aspects of life like love, health, wealth and evil spirits. It is done to get rid of negative energies and get a good aura around you.
---
Key Puja Insights
Maa Kamakhya is a tantric Goddess of desire. She is also known as Kali and Maha Tripura Sundari. She is now believed to reside in the Kampur – Kamkhya Temple in Nilachal Hills of Guwahati, Assam. She is a Goddess of illusion who takes on different forms based on her mood.
People silently face difficulties in life-related to their love life and partners and are unable to live peacefully. Maa Kamakhya Anushthan is a solution to control mind waves and bring happiness in relations.
---
Benefits of puja
People who are facing problems in their married life will be able to overcome them. Kamakhya Devi puja creates understanding, bonding and improves relationships. Unmarried people looking out for good prospects will be benefitted. If any single person's marriage is getting delayed due to many reasons, then performing this puja helps them immensely. Health issues will be resolved and you will be blessed with good health and wellbeing. If you are facing problems in managing your finances due to business losses or career-related issues, then this puja is the best solution. You will see a positive change in all these matters. It provides protection against adversities like diseases, accidents and black magic. The negative effects of evil spirits will be removed and brings auspiciousness.
Kamakhya Mantra benefits are immeasurable but a few are listed below. It destroys all our sins and brings in spirituality by removing obstructions. It resolves all issues of love life and creates an attraction between partners. All the wishes of the devotee will be fulfilled. It showers luck in all our endeavors.
---
What's Included
Maa Kamakhya Anushthan is done by beginning with Ganesha Pujan, Navgraha Pujan, Maa Kamakhya Puja, Chanting the Kamakhya Devi Mantra, performing Homam with offerings to the sacred fire and seek the blessings of the Goddess.

---
---
Important Facts
Maa Kamakhya is considered a young Goddess who is depicted with twelve arms and six heads. Ten hands hold things like lotus, chakra, sword, bell, etc. And the remaining two hands hold bowls. She adorns a red sari, jewellery and red flowers like hibiscus. She sits on a lotus emerging from the navel of Lord Shiva.
Our Promises
We take utmost care to ensure that your devotion and reverence reaches God in its true spirit.
Steps we take:
Ensure that the Puja is performed by qualified and experienced pundits only.
Make sure that Puja is performed according to Vedic rituals.
Make use of superior quality 'Samagri' to perform the Puja.
Take Utmost care that the Puja is performed at the correct time (Mahurat) for best results.
Provide support and guidance to our clients at every step.
---
Reviews Rani Sachdeva
I was facing a lot of difficulties in my life and I didn't know what to do. I was not aware of the puja that was supposed to be performed, thanks for guiding us about the puja. Rao Mukherji
Thank you for performing puja on behalf of me. I can see my health improving day by day. Trilochan Singh
After we got the puja performed the court case which was prolonged for years came into our favor. Ajay Gupta
I was working very hard but wasn't able to achieve success, and then I came to know about the rituals that are supposed to be followed. Now, I see a change in my career after performing this puja. Akshara Patil
I really thank you for chanting the mantra on behalf of us. We have a sense of satisfaction after this mantra jaap.
---