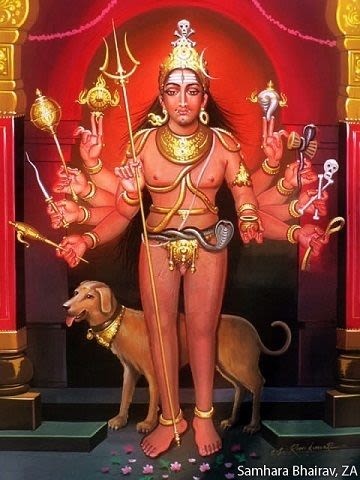 Kudrishti Shanti Puja on Kalashtami: 23rd October to 24th October 2023
Date : 23rd October to 24th October 2023
₹3658 | $61
Kudrishti Shanti Puja on Kalashtami: 23rd October to 24th October 2023
Date : 23rd October to 24th October 2023
Purpose :

Relief of sufferings and problems related to paranormal world.
You can get rid of all your problem
---
Key Puja Insights
Improve your luck and invite happiness in life
Overcome your debts and seek prosperity and abundance
Get relief from all sorts of illness and diseases

---
Benefits of puja
Overcome negative energies and envious vibrations
Improve harmony and happiness in life
Get rid of diseases and health-related troubles
---
What's Included
A link through which you can watch this puja online
List of Dos and Don'ts that needs to be followed during and before the puja
Prasad will be send via courier

---
---
Important Facts
A lot of people get into troubles because of Buri Nazar or evil eye.
Kudrishti Shanti puja is an effective solution to get rid of this evil eye
To overcome the effects of this evil eye, Kudrishti Shanti puja is vital.
It is an effective way to overcome malevolence If this puja is done with true devotion, it ensures happiness, peace, and security in the troubled life of devotees
Learned astrologers perform this puja on your behalf
Our Promises
We take utmost care to ensure that your devotion and reverence reaches God in its true spirit.
Steps we take:
Ensure that the Puja is performed by qualified and experienced pundits only.
Make sure that Puja is performed according to Vedic rituals.
Make use of superior quality 'Samagri' to perform the Puja.
Take Utmost care that the Puja is performed at the correct time (Mahurat) for best results.
Provide support and guidance to our clients at every step.
---
Reviews Trilochan Singh
I was going through some unknown fear but the puja which I got it done from this site has relieved me a lot from the fear. Ajay Gupta
After we got the puja performed the court case which was prolonged for years came into our favor. Rani Sachdeva
I was working very hard but wasn't able to achieve success, and then I came to know about the rituals that are supposed to be followed. Now, I see a change in my career after performing this puja. Akshara Patil
I was facing a lot of difficulties in my life and I didn't know what to do. I was not aware of the puja that was supposed to be performed, thanks for guiding us about the puja. Kapil Kansal
I didn't know the importance of puja, thank you for sharing the wonderful benefits of performing the same. We will continue to follow this ritual.
---