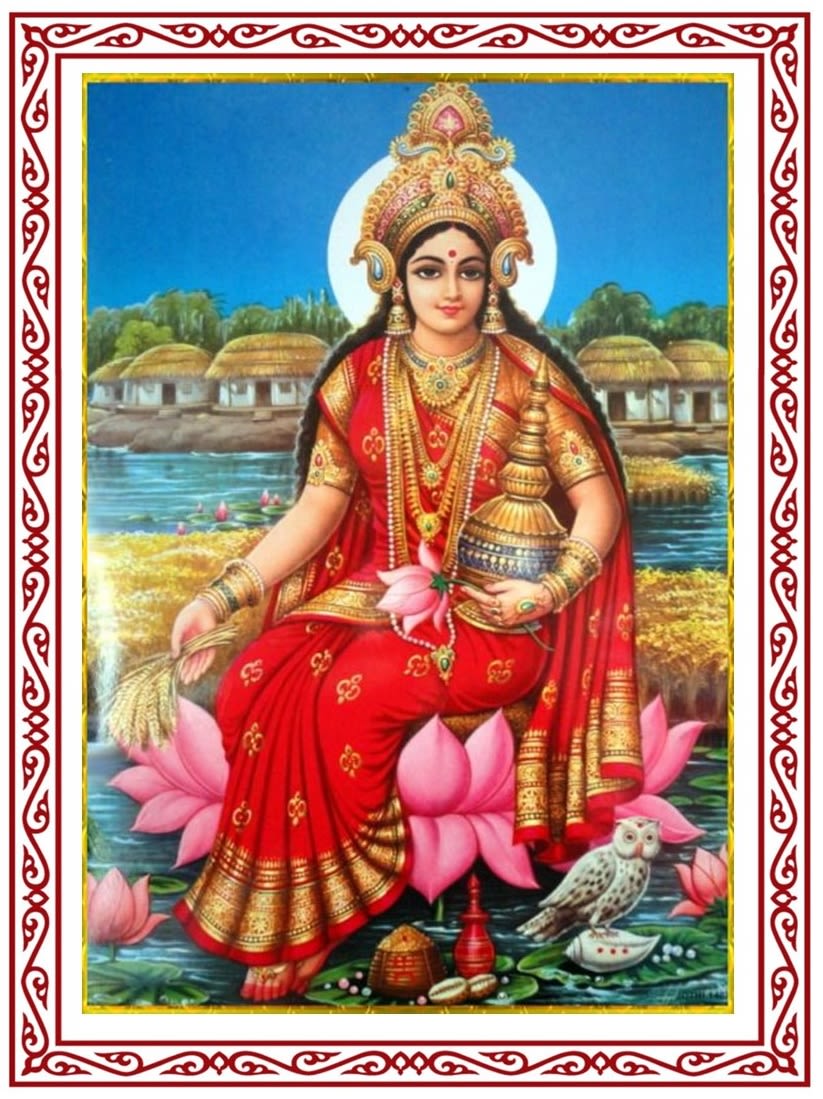 Kojagiri Lakshmi Puja on Sharad Purnima
₹3658 | $61
Kojagiri Lakshmi Puja on Sharad Purnima
Purpose :
It is believed that Goddess Lakshmi was born on Sharad Purnima. Kojagari Lakshmi Puja is done on this day to invoke and seek the blessings of the Goddess for prosperity. Since the Earth and the Moon are very close to each other on this day, the Moon God is pleased to receive its healing powers.
---
About Puja
Kojagari Lakshmi Puja is celebrated in honour of Maa Mahalakshmi, the goddess of wealth and prosperity. On this day, the tradition of Kojagari Lakshmi Puja are carried out and special offering is made to Maa Lakshmi and the nine planets in our solar sytem

According to one such legend, there was once an artisan that created an idol of Alakshmi (the Goddess of Poverty). A king in the eastern part of the country promised his artisans that he would buy any object that remained unsold. So when he did buy the idol of Alakshmi, misery struck his kingdom. The queen was then advised by someone to observe the Kojagari Lakshmi vrat on the full moon night of Ashwin, and do the Laxmi puja as per the rituals. After performing the rituals, the kingdom soon established itself once again
The Purnima which falls in the month of Ashwin (according to Hindu Calendar) is known as Sharad Purnima
It is believed appeasing Maa Lakshmi on this day ensure happiness and prosperity in the life of devotee
Maa Lakshmi is worshipped as the goddess of wealth. According to puranas, one can overcome all his financial troubles by appeasing Maa Lakshmi
Maa Lakshmi blesses her devotees with wealth and luck. By appeasing her, one can get rid of poverty. All his wishes get fulfilled and you achieve peace in life

Benefits
Create favorable situation/ position in life and nullify malefic effect of inflicted Saturn and moon
Overcome all the troubles you are facing in your business
Ensure financial stability and prosperity in life

Whats Included

Learned pandits will perform this puja on your behalf
A list of dos and don'ts to be followed during and before the puja
Prasad will be sent after the puja
Disclaimer:
Astroahead neither represents the temple authorities or its trustees nor are the manufacturer/seller of Prasad products, but is solely a platform which connects you with certain individuals who shall perform puja ('Service') on your behalf. Accordingly,
Astroahead makes no representation or warranties of any kind express or implied as to the execution of the orders at the Temple or the quality or delivery of Service.To the full extent permissible by applicable law, Astroahead disclaims all warranties, express or implied, including, but not limited to the warranties of quality, service on fitness for a particular purpose.

---
Important Facts
Kojagari Lakshmi Puja is celebrated in many parts of India but most popularly in Bengal, Assam, and Maharashtra. It is held on the day when the moonlight glitters brightly on the new harvest and spreads its healing powers to the crops.
Kojagari means the Night of Awakening. The word Kojagari is derived from Ko Jagroti means Who is awake? Goddess Lakshmi descends on earth on this day asks if anyone is awake who wants to receive her blessings. People stay awake on this night in order to receive her divine blessings.

Our Promises
We take utmost care to ensure that your devotion and reverence reaches God in its true spirit.
Steps we take:
Ensure that the Puja is performed by qualified and experienced pundits only.
Make sure that Puja is performed according to Vedic rituals.
Make use of superior quality 'Samagri' to perform the Puja.
Take Utmost care that the Puja is performed at the correct time (Mahurat) for best results.
Provide support and guidance to our clients at every step.
---
Reviews Kapil Kansal
After I came to know about the puja that would get me out of the ill effects, we started performing this puja at our home every year. Thank you. Rani Sachdeva
I really thank you for chanting the mantra on behalf of us. We have a sense of satisfaction after this mantra jaap. Mitali Chaturvedi
I didn't know the importance of puja, thank you for sharing the wonderful benefits of performing the same. We will continue to follow this ritual. Ajay Gupta
I was working very hard but wasn't able to achieve success, and then I came to know about the rituals that are supposed to be followed. Now, I see a change in my career after performing this puja. Trilochan Singh
After we got the puja performed the court case which was prolonged for years came into our favor.
---