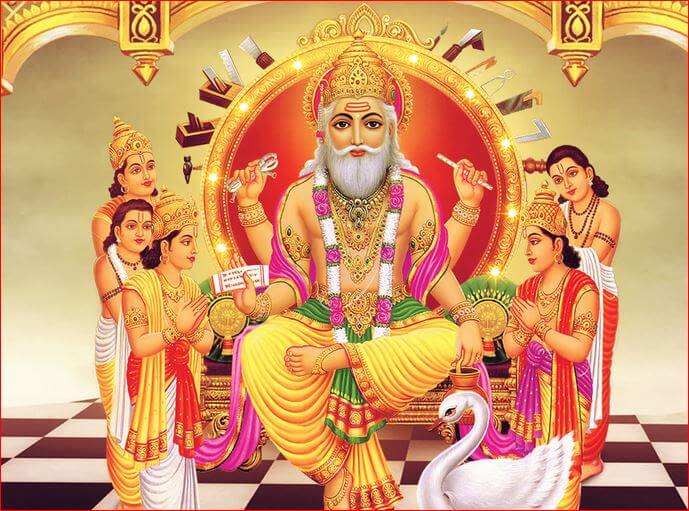 Jupiter Transit Puja
₹3600 | $57
Jupiter Transit Puja
Purpose :
The planet Jupiter takes approximately 12 years to rotate around the Sun which means that, the planet stays in each zodiac sign for about 1 year. After one year, it moves to the next immediate zodiac sign. This Jupiter transit affects the life of the person born under this particular sign for the entire period. The effects may be good or bad. As per astrologers, the Jupiter transit puja is the ideal solution to get the blessings of God Jupiter or Guru who rules this planet to minimize the negative Jupiter transit effects. A Jupiter transit cycle will be about 12 years and it returns to a particular sign for every 12 years.
---
Jupiter Transit (shifts) from Libra (Tula Rashi) to Scorpio (Vrischik Rashi) from October 11th, 2018 (Thursday) at 20:39 and Jupiter again enters fire sign Sagittarius from November 5th, 2019 (Tuesday) 06:42
Approximately 12 years are taken by Jupiter/Guru/ Brahaspati to complete its journey round the Earth.

As major events come into picture only when Jupiter is favorable. This transition of Jupiter after long 12 years in Scorpio Rashi is taken as a very significant part in Astrology.
Jupiter is considered as the most auspicious planet in our solar system. The strengths of Jupiter are necessary to be successful in life especially in the matters of marriage, changing a job, buying a home, foreign travel etc. It is a Karka (Significator) for knowledge, wisdom, finance, prosperity, intellectual, gains, growth, expansion, high philosophy, opportunities, astrology, religion, judiciary, law, teachers, treasuries and so on.
In a native's chart, this matches along with some opportunity for expansion and growth in the house Jupiter is moving and also proves as a luck in that area. For example, it indicated moving to a higher home or immigration when it is moving to the 4th house or having kids in the 5th house, marriage in 7th, opulence in 9th, promotion in 10th, income in 11th, foreign travel in 12th and obstacles or health issues in the 8th house.
On this auspicious day, one should positively perform Guru Gochar Puja to increase the power of Jupiter or also to reduce the harms caused by it.

Some of the Vedic Mantras, which are chanted also play a vital role in the process. The ancient Rishis have found out which sound creates a great impact on one's brain and this is how mantras came into the picture. The process of creating the Sankalpa manifest also includes chanting of mantras.
Just like sunlight exists everywhere, but generates fire only when kept under a magnifying glass, Sankalpa acts like a magnifying glass.
In this process, we will perform puja on your behalf, which you can attend live through internet by visiting our Puja link.
On request to perform a puja, the accurate time, date and venue will be informed to the respective clients via Email and also a link will be provided to watch your puja live. The puja will be held for a specific client and you can attend the puja along with your representatives.
All the rituals of Puja are performed by the priests along with the Vedic rituals.

---
Important Facts
The Jupiter transit puja will mainly focus on performing a homam to please Lord Jupiter and is performed on the day of the Jupiter transit. This 1 hour-long puja ceremony is considered as one of the most powerful fire rituals and brings much-needed prosperity and positivity in the life of the people who participate in this puja.
Our Promises
We take utmost care to ensure that your devotion and reverence reaches God in its true spirit.
Steps we take:
Ensure that the Puja is performed by qualified and experienced pundits only.
Make sure that Puja is performed according to Vedic rituals.
Make use of superior quality 'Samagri' to perform the Puja.
Take Utmost care that the Puja is performed at the correct time (Mahurat) for best results.
Provide support and guidance to our clients at every step.
---
Reviews Kapil Kansal
After we got the puja performed the court case which was prolonged for years came into our favor. Rani Sachdeva
After I came to know about the puja that would get me out of the ill effects, we started performing this puja at our home every year. Thank you. Rao Mukherji
The puja has really brought in peace and contentment at home. We have started experiencing positivity. Trilochan Singh
I really thank you for chanting the mantra on behalf of us. We have a sense of satisfaction after this mantra jaap. Mitali Chaturvedi
I was working very hard but wasn't able to achieve success, and then I came to know about the rituals that are supposed to be followed. Now, I see a change in my career after performing this puja.
---