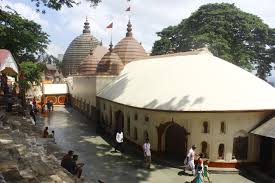 Graha Dosha
₹5100 | $72
Graha Dosha
Purpose :
Graha Dosha Nivaran Puja is done to relieve a person from the sufferings afflicted by the Graha Dosha. It also brings in the blessings of the planet in question by performing the Shanti Puja and calming down the fury of a particular planet.
---
Key Puja Insights
When a person is blessed with a beneficial planetary combination it forms a Yoga. And in case they become inauspicious for a person, then they form Graha Dosha.
It is going to have a very bad effect and is a negative phase. People try hard to understand why things aren't falling into place. But will find no answers.
The problem lies with the 9 planets called the Navagraha Mandal. These planets give rise to Graha Dosha or Navagraha Dosha that harm people, in general, depending on their position and movements.
Graha Dosha Nivaran has to be done to overcome the malefic effects of the Navagraha Dosha.
---
Benefits of puja
Graha Dosha Nivaran Puja helps in:
Reducing the negative effects of any planetary position or transition
Creating positivity with the blessings of the Planet God
Bringing in peace and harmony due to the divine blessings of the Gods and Goddesses
All obstacles will be removed giving way for economic prosperity
Being blessed with a long and healthy life
Assures success in all spheres of life
Resolving any disputes amongst family members or couples
Better understanding and marital bliss can be enjoyed
Marriage prospects of single people will improve
Childless couples will be blessed with a child
---
What's Included
Graha Dosha remedies include Graha Dosha Nivaran Puja, Graha Shanti Puja or a Nakshatra Shanti Puja. The procedure begins with Ganesha Pujan, Chanting the Shanti Mantra, Navagraha Mantra, Hanuman Chalisa, Gayatri Mantra for 108 times and the Maha Mrityunjaya Mantra 125000 times.
This is followed by the invocation of major Gods and Goddesses to seek their blessings. Then Arti and Abhisheka are done and finally, Prasadam is distributed.
List of Dos and Don'ts that needs to be followed before and during the homam
Prasad will be Courier after the Puja
---
---
Important Facts
Graha Dosha nivaran puja can be done for anyone or all the planets together out of the 9 following Doshas namely: Surya Dosha, Chandra Dosha, Mangal Dosha, Budh Dosha, Brihaspathi Dosha, Shukra Dosha, Shani Dosha, Rahu Dosha, and Ketu Dosha.
These Doshas create a lot of problems like financial instability due to losses, fear, and depression, no good sources of income, obstacles in business and career, health keeps deteriorating with no proper remedy, conflicts between couples and more.
Navagraha Puja helps seek blessings of all the 9 planets to overcome the above-mentioned problems and lead a happy life.
Our Promises
We take utmost care to ensure that your devotion and reverence reaches God in its true spirit.
Steps we take:
Ensure that the Puja is performed by qualified and experienced pundits only.
Make sure that Puja is performed according to Vedic rituals.
Make use of superior quality 'Samagri' to perform the Puja.
Take Utmost care that the Puja is performed at the correct time (Mahurat) for best results.
Provide support and guidance to our clients at every step.
---
Reviews Akshara Patil
I was working very hard but wasn't able to achieve success, and then I came to know about the rituals that are supposed to be followed. Now, I see a change in my career after performing this puja. Rao Mukherji
Thank you for letting us know the immense benefit of performing puja. We are organizing it in our home every year. Ajay Gupta
I really thank you for chanting the mantra on behalf of us. We have a sense of satisfaction after this mantra jaap. Trilochan Singh
I was going through some unknown fear but the puja which I got it done from this site has relieved me a lot from the fear. Mitali Chaturvedi
The puja has really brought in peace and contentment at home. We have started experiencing positivity.
---