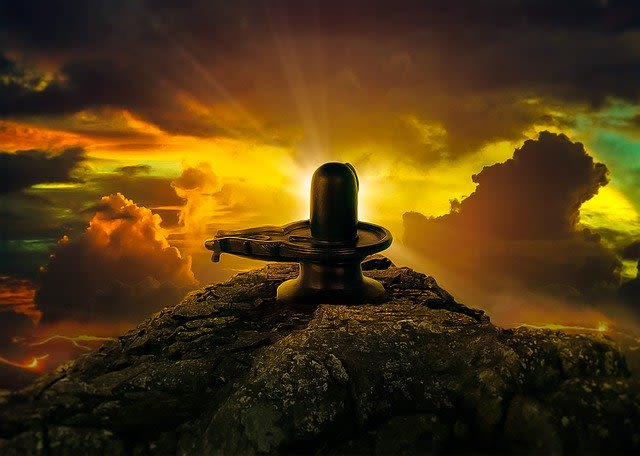 Enjoy immense wealth and richness by getting the online Rudrabhishek done to Omkareshwar Jyotirlinga
₹8100 | $116
Enjoy immense wealth and richness by getting the online Rudrabhishek done to Omkareshwar Jyotirlinga
Purpose :
Rudrabhishek is performed in Omkareshwar Jyotirlinga temple to live a happy and prosperous life. This Rudrabhishek is performed to attain relief from Karmic issues. Performing the Rudrabhishek in Omkareshwar Jyotirlinga temple brings harmony in life. It is also performed to protect the family from all the evil energies and negative eyes of enemies.

---
Key Puja Insights
Omkareshwar Jyotirlinga is one of the sacred temples which is dedicated to Lord Shiva. It is believed that Rudrabhishek performed in Omkareshwar Jyotirlinga has special significance and it is very dear to Lord Shiva. All the desires are fulfilled and divine blessings of Lord Shiva are attained by offering the Rudrabhishek in Omkareshwar Jyotirlinga temple.
---
Benefits of puja
Here are some important benefits of Rudrabhishek to Omkareshwar Jyotirlinga are give below:
There will be progress in the field of work.
A devotee will be blessed with a strong financial condition in life.
It bestows a devotee with immense wealth.
It showers peace and happiness in the devotee's life.
A devotee will achieve promotion in Job.
---
What's Included
If you want to perform Rudrabhishek to Lord Omkareshwar, then you can do Rudrabhishek and other religious rituals by booking Online Rudrabhishek to Omkareshwar Jyotirlinga. Rudrabhishek and other rituals will be performed by the priest of the temple. The priest of this temple will get Rudrabhishek done with the chanting of holy mantras.
You will be called for a resolution during the rituals of this Rudrabhishek. Prasad will be sent after the Rudrabhishek to you in the form of Sukha Bhog, Bhasm of Baba, and black thread to tie in your hand.
---
---
Important Facts
Omkareshwar Jyotirlinga is a fourth temple among the twelve Jyotirlingas of Shiva. This temple is located near to Indore in Madhya Pradesh where Narmada River. In the middle of this river, the mountain of Omkar has situated where Lord Shiva sits as Omkareshwar Jyotirlinga.
It is believed that Omkareshwar Jyotirlinga is a temple where Lord Shiva comes to sleep after visiting all three Lokas. Goddess Parvati also resides with Lord Shiva here. A devotee should offer the rituals of Rudrabhishek to Omkareshwar Jyotirlinga on Monday in the month of Shraavana which is considered as more auspicious in Vedic astrology.
Our Promises
We take utmost care to ensure that your devotion and reverence reaches God in its true spirit.
Steps we take:
Ensure that the Puja is performed by qualified and experienced pundits only.
Make sure that Puja is performed according to Vedic rituals.
Make use of superior quality 'Samagri' to perform the Puja.
Take Utmost care that the Puja is performed at the correct time (Mahurat) for best results.
Provide support and guidance to our clients at every step.
---
Reviews Rani Sachdeva
After I came to know about the puja that would get me out of the ill effects, we started performing this puja at our home every year. Thank you. Akshara Patil
I really thank you for chanting the mantra on behalf of us. We have a sense of satisfaction after this mantra jaap. Mitali Chaturvedi
Thank you for letting us know the immense benefit of performing puja. We are organizing it in our home every year. Rao Mukherji
The puja has really brought in peace and contentment at home. We have started experiencing positivity. Ajay Gupta
I didn't know the importance of puja, thank you for sharing the wonderful benefits of performing the same. We will continue to follow this ritual.
---