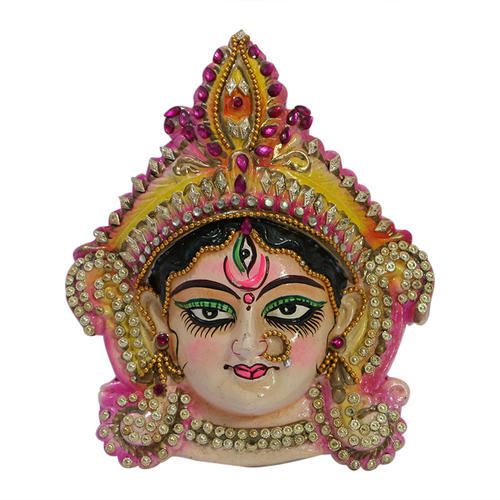 Durga Saptshati Path plus Lakshmi Suktam plus Saraswati Path for Self and Family Protection
₹5100 | $80
Durga Saptshati Path plus Lakshmi Suktam plus Saraswati Path for Self and Family Protection
---
Durga Saptashati is a very sacred religious book related to the Goddess of power, devotion and prosperity. Here is the divine description of the victory of Goddess Durga on Mahishasura monster. It is believed that when someone chants this lesson with complete dedication, all his desires are fulfilled and the enemies are destroyed. Through the technique and mantra, special care is taken in the practice of Durga Devi, otherwise the inauspicious fruits are obtained instead of auspicious. In such a way, there should be a solution to make Goddess Durga happy by reciting Durga Saptashati through only qualified pundits.This puja is of great benefit if you are looking forward to: Get relief from the stress and tensions
Want to have tranquillity in your life
Put an end to familial disputes and achieve piece in marital life
Get rid of all the hurdles and obstacles in the life
To achieve monetary gains and other materialistic comforts
Seeking great positions and prospects in Career and job
Get rid of anger, greed, jealousy and other evils in human life
Overcome your enemies and competitors
Success in legal battles and court cases
This puja will help you in every aspect of life. At Astroahead, expert pandits will perform this puja on your behalf. We tend to make sure that all the Vedic rituals and classic rules are maintained while performing the puja. Once you order a puja, we provide you with a link through, which you can be a virtual part of this puja. Prasad will also be couriered at the end of the Puja. It will include:
Mata ki Chunri
Sacred thread or Mata ki mauli
Mata ka Khazana
Durga Chalisa
Disclaimer: Astroahead neither represents the temple authorities or its trustees nor are the manufacturer/seller of Prasad products, but is solely a platform which connects you with certain individuals on your behalf. Accordingly, Astroahead makes no representation or warranties of any kind express or implied as to the execution of the orders at the Temple or the quality or delivery of Service. To the full extent permissible by applicable law, Astroahead disclaims all warranties, express or implied, including, but not limited to the warranties of quality, service on fitness for a particular purpose.
---
Our Promises
We take utmost care to ensure that your devotion and reverence reaches God in its true spirit.
Steps we take:
Ensure that the Puja is performed by qualified and experienced pundits only.
Make sure that Puja is performed according to Vedic rituals.
Make use of superior quality 'Samagri' to perform the Puja.
Take Utmost care that the Puja is performed at the correct time (Mahurat) for best results.
Provide support and guidance to our clients at every step.
---
Reviews Rao Mukherji
Thank you for performing puja on behalf of me. I can see my health improving day by day. Rani Sachdeva
I was going through some unknown fear but the puja which I got it done from this site has relieved me a lot from the fear. Kapil Kansal
I was working very hard but wasn't able to achieve success, and then I came to know about the rituals that are supposed to be followed. Now, I see a change in my career after performing this puja. Mitali Chaturvedi
I really thank you for chanting the mantra on behalf of us. We have a sense of satisfaction after this mantra jaap. Ajay Gupta
After I came to know about the puja that would get me out of the ill effects, we started performing this puja at our home every year. Thank you.
---