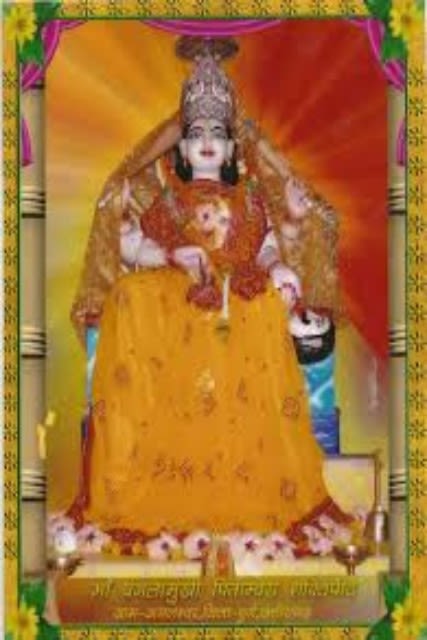 Chant Baglamukhi mantras on Gupta Navratri to overcome debts
₹5100 | $71
Chant Baglamukhi mantras on Gupta Navratri to overcome debts
Purpose :
If a person is suffering from lack of money, debt, and other annoying problems then all these can be solved by chanting Baglamukhi mantras on Gupta Navratri. If there are obstacles in your work and your work gets disturbed, then it is necessary to chant the Baglamukhi mantras on the occasion of Gupt Navratri to make your work successful. If you are suffering from any physical problem or any major diseases then chant Baglamukhi mantras on Gupta Navratri to overcome these problems.

---
Key Puja Insights
Specific significations are given to Tantra Sadhana in the event of Gupta Navaratri as Goddess Shakti is called the Goddess of Tantra. Ten Mahavidhyas are worshipped during the period of Gupt Navratri. Devotees chant mantras to provoke the Goddesses who own these ten Mahavidyas. Goddess Baglamukhi holds a great position among these goddesses as she is the eighth form among the ten Mahavidyas. Goddess Baglamukhi fulfils all the desires of the devotee who chants Baglamukhi mantras during the Gupta Navratri.

---
Benefits of puja
Chanting of Baglamukhi mantras on the significant occasion of Gupta Navratri bestows the devotee with the following benefits:
A huge amount of wealth is gained after the chanting of Baglamukhi mantras.
The issue of debt will be solved by chanting these mantras.
The life of the devotee will be filled with joy and glory.
Devotees will attain bountiful virtue in life.
The person carrying out this ritual will attain relief from the continuous damages that happing in life.
---
What's Included
Chant the Baglamukhi mantras to fulfill all the wishes and the desires of life. Accordingly, worship Goddess Baglamukhi by chanting the sacred Baglamukhi mantras. After the completion of chanting in certain numbers, perform the holy rituals of Hawan with the help of pure ghee of the cow. Use of mango, Palash, gular, etc are considered to be propitious. The rituals of Hawan and worshipping Goddess Baglamukhi should be observed under the guidance of Hindu Pandit.

---
---
Important Facts
It is believed that Goddess Baglamukhi likes yellow colour. Therefore, she is also known as Pitambara. Goddess Baglamukhi is described as the deity wearing yellow-coloured clothes. By using "Hri" at the beginning of Baglamukhi Mantra, you can get back your wealth snatched by your enemies while you can completely defeat your enemies by using "Hrim" at the beginning of this mantras. One can achieve the proper result by chanting mantras for 40 days with a specific resolution. Here is the powerful Baglamukhi Mantra "Aum Hreem Baglamukhi sarv dushtanaam vaacham mukham padam stambhyaJivhaam keelya, buddhim vinaashya hreem aum swaaha".
Our Promises
We take utmost care to ensure that your devotion and reverence reaches God in its true spirit.
Steps we take:
Ensure that the Puja is performed by qualified and experienced pundits only.
Make sure that Puja is performed according to Vedic rituals.
Make use of superior quality 'Samagri' to perform the Puja.
Take Utmost care that the Puja is performed at the correct time (Mahurat) for best results.
Provide support and guidance to our clients at every step.
---
Reviews Trilochan Singh
Thank you for performing puja on behalf of me. I can see my health improving day by day. Rani Sachdeva
I was facing a lot of difficulties in my life and I didn't know what to do. I was not aware of the puja that was supposed to be performed, thanks for guiding us about the puja. Akshara Patil
The puja has really brought in peace and contentment at home. We have started experiencing positivity. Rao Mukherji
After I came to know about the puja that would get me out of the ill effects, we started performing this puja at our home every year. Thank you. Ajay Gupta
I didn't know the importance of puja, thank you for sharing the wonderful benefits of performing the same. We will continue to follow this ritual.
---