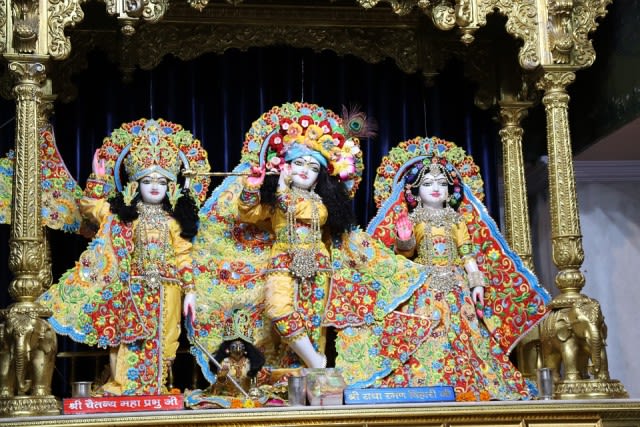 Celebrate Janmashtami with full devotion to get the blessings of Lord Krishna
₹1500 | $69
Celebrate Janmashtami with full devotion to get the blessings of Lord Krishna
Purpose :
Krishna Janmashtami is the Janmotsav of Lord Shri Krishna who was the eighth incarnation of Lord Vishnu. Janmashtami is celebrated not only in India but also in Indians settled abroad with full faith and gaiety. Lord Vishnu took the incarnation of Shri Krishna to destroy the cruel Kansa on this day. Hence, this day is celebrated as Krishna Janmashtami

---
Key Puja Insights
In the year 2021, Krishna Janmashtami is on 30th August. Krishna Janmashtami falls on the Ashtami date of Krishna Paksha every year in the month of Bhadrapada. This festival is celebrated with great joy and enthusiasm across India. The devotees of Lord Krishna devotees observe fast on this day. Devotees prepare with full reverence for the occasion of the birth anniversary of Lord Krishna.

---
Benefits of puja
Check out the benefits given below of celebrating Krishna Janmashtami:-
The desire to having children is fulfilled by worshiping Lord Krishna on Krishna Janmashtami
Lord Krishna blesses devotees children with longevity
All your sins are also washed away by observing Krishna Janmashtami
A devotee attains economic growth
---
What's Included
Perform the puja after taking a bath in the early morning. On this day, there is a law for worshiping the child form of Lord Krishna. Before starting the pooja, Offer a bath to the idol of child Lord Krishna with panchamrit and Ganga water. After this, put on new clothes and do shringar of the idol of child Lord Krishna. Offer the favorite food and sweet of Lord Krishna to the idol of Lord Krishna. Offer Ganga water after offering Bhog to Lord Krishna. After this sing Krishna Aarti and worship Lord Krishna with faith and devotion.

---
---
Important Facts
Lord Krishna is also called Gwala because in his childhood while feeding cows and calves, Lord Krishna did many Leela. On the day of Janmashtami, bring a small statue of a cow and calf to the house. This will remove problems related to your money and it will improve your financial condition. Also, it will also remove the problems related to children.
56th Bhog should be offered to Lord Shri Krishna on Krishna Janmashtami. According to Dharmi's belief, God is pleased with 56 bhog and all the wishes of the devotees are fulfilled. Lord Vishnu and Goddess Lakshmi are very dear to the flowers of Parijat and Lord Krishna is an incarnation of Vishnu, so one must include flowers of Parijat in the worship of Krishna Janmashtami.
Our Promises
We take utmost care to ensure that your devotion and reverence reaches God in its true spirit.
Steps we take:
Ensure that the Puja is performed by qualified and experienced pundits only.
Make sure that Puja is performed according to Vedic rituals.
Make use of superior quality 'Samagri' to perform the Puja.
Take Utmost care that the Puja is performed at the correct time (Mahurat) for best results.
Provide support and guidance to our clients at every step.
---
Reviews Ajay Gupta
Thank you for performing puja on behalf of me. I can see my health improving day by day. Trilochan Singh
I was going through some unknown fear but the puja which I got it done from this site has relieved me a lot from the fear. Kapil Kansal
I didn't know the importance of puja, thank you for sharing the wonderful benefits of performing the same. We will continue to follow this ritual. Rao Mukherji
I really thank you for chanting the mantra on behalf of us. We have a sense of satisfaction after this mantra jaap. Akshara Patil
The puja has really brought in peace and contentment at home. We have started experiencing positivity.
---