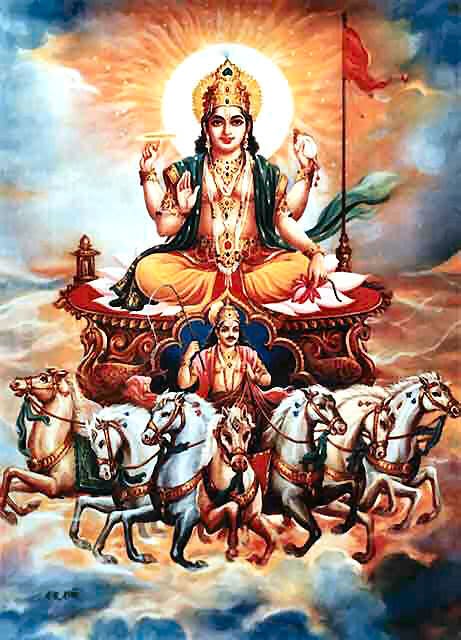 Group Surya puja for good luck, business and profession enhancing on Makar Sankranti
₹2100 | $35
Group Surya puja for good luck, business and profession enhancing on Makar Sankranti
---
Makar Sankranti is one the most propitious occasions, which is believed to bring good luck and favourable circumstances. This festival is celebrated in all the parts of the country - every part following a distinctive name, rituals and customs. Makar Sankranti is known as Pongal in Tamil, Bihu in Assam and Uttarayan in Gujrat.

 This day marks the transition of the Sun into the zodiac sign of Capricorn on its celestial path. Sun moves from zodiac sign Sagittarius to Capricorn throughout the winter solstice. This movement of Sun (from Dakshinayana to Uttarayana) is very favorble and blessed.

It is believed that worshipping the Sun or Surya Dev on Makar Sankranti brings a great boon to the devotees. To help you seek blessings of Surya Dev, Astrospeak has brought a wonderful opportunity to appease Lord Surya with Surya puja on Makar Sakranti.

The Sun is moving from zodiac sign Sagittarius to Capricorn, thereby making the next few months very auspicious for businesses and professions. Those who are willing to seek great professional success and growth in business, this puja is vital. Benefits of Business and Profession enhancing group puja on Makar Sankranti:
This puja helps in the expansion of business and growth in business
This puja helps the person to have a healthy heart and fit body
It removes the obstacles from life and develop favourable situations for the devotees
This puja is an excellent solution to obtain career growth

At Astroahead, we ensure that this puja is performed on your behalf by expert pandits adhering to all the rituals and rules. Once you order a puja, you will be sent a link through which you can be a witness this puja virtually. After the completion of this puja, Prasad will also be couriered to you on the address you have mentioned while buying the puja. 

(Mix all the items and put them in a jar daily offer water to rising sun with a spoon full of this mixture for 11 days)
---
Our Promises
We take utmost care to ensure that your devotion and reverence reaches God in its true spirit.
Steps we take:
Ensure that the Puja is performed by qualified and experienced pundits only.
Make sure that Puja is performed according to Vedic rituals.
Make use of superior quality 'Samagri' to perform the Puja.
Take Utmost care that the Puja is performed at the correct time (Mahurat) for best results.
Provide support and guidance to our clients at every step.
---
Reviews Mitali Chaturvedi
I didn't know the importance of puja, thank you for sharing the wonderful benefits of performing the same. We will continue to follow this ritual. Trilochan Singh
The puja has really brought in peace and contentment at home. We have started experiencing positivity. Kapil Kansal
I really thank you for chanting the mantra on behalf of us. We have a sense of satisfaction after this mantra jaap. Akshara Patil
I was working very hard but wasn't able to achieve success, and then I came to know about the rituals that are supposed to be followed. Now, I see a change in my career after performing this puja. Ajay Gupta
Thank you for performing puja on behalf of me. I can see my health improving day by day.
---