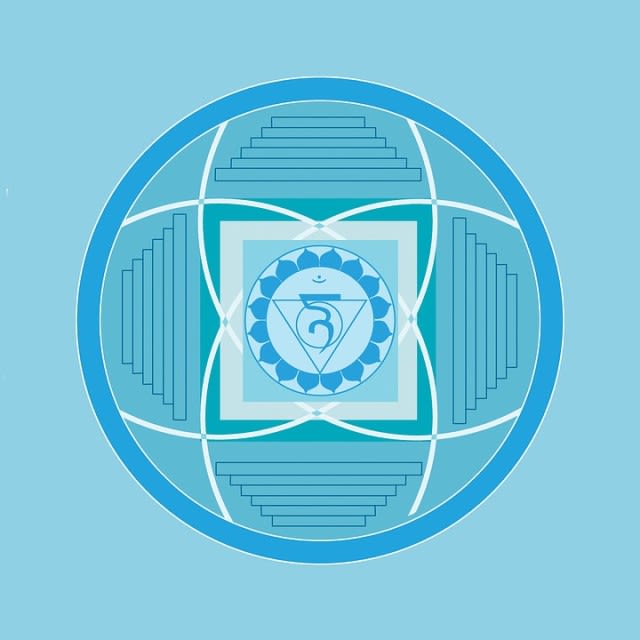 Boost your confidence with Vishuddha Chakra Balancing Puja and Mantra Japa
₹16251 | $215
Boost your confidence with Vishuddha Chakra Balancing Puja and Mantra Japa
Purpose :
Vishuddha Chakra Balancing Puja and Mantra Japa are widely performed to get rid of negative energies of Vishuddha Chakra. Vishuddha Chakra must be balanced to enhance communication skills and self-confidence. One will be able to express his/her own self in an appropriate way by performing Vishuddha Chakra Balancing Puja and Mantra Japa.

---
Key Puja Insights
Vishuddha Chakra is an ethereal wheel of energy that is placed at the throat which works as a bridge between heart and mind. Vishuddha Chakra is the fourth Chakra among the seven Chakras and is also known as Throat Chakra as it represents voice and communication. Vishuddha Chakra symbolizes purity which transforms our actions into insight by purifying our personality. Vishuddha Chakra is mainly connected with the expression of ideas and feelings that permits us to communicate confidently.

---
Benefits of puja
Here are the major benefits of Vishuddha Chakra Balancing Puja and Mantra Japa are given below:
The performer of this puja will be blessed with tremendous skills and great creativity.
It improves the quality of expressing ideas to others.
One can overcome the fear of speaking to others
Vishuddha Chakra increases listening power and concentration
Balanced Vishuddha Chakra bestows the person with wonderful qualities and decision-making skills.
---
What's Included
The rituals of this puja should be conducted under the guidance of 5 expert Hindu Pandits. This puja takes a period of one day to perform all the rituals that include Ganesh Sthapana & Puja, Devi Sthapana, Navagraha Kalash Sthapana & Puja, Brahma Sthapana and havan.
All the Gods and Vishuddha Chakra are invoked by chanting Beej Mantra HAM for 12,500 times, Rudra Abhishek with Namak Chamak for 9 times, Guru Mantra Japa for 12,500 times, Saraswati Stotra for 108 times in the ceremony of this Pooja. It is mandatory to serve special food to Brahmins on the auspicious occasion of Vishuddha Chakra Balancing Puja and Mantra Japa.
---
---
Important Facts
It is believed that the Vishuddha Chakra has a unique connection with the nectar of immortality. Vishuddha Chakra is linked with the element sound, color blue, senses of hearing, HAM Mantra, and planet Jupiter. Vishuddha Chakra is considered to be the birthplace of all the types of creativity and artistic expressions that are connected to human beings.
The energy generated by the lungs and enhanced by the throat is important for clarity of voice and it is required for sophisticated communication. Vishuddha Chakra Balancing Puja and Mantra Japa is one of the best solutions for problems related to speech, sore throat, neck pain, timid behavior, arrogance, excessive talking, use of bitter language, hearing, and nose diseases.
Our Promises
We take utmost care to ensure that your devotion and reverence reaches God in its true spirit.
Steps we take:
Ensure that the Puja is performed by qualified and experienced pundits only.
Make sure that Puja is performed according to Vedic rituals.
Make use of superior quality 'Samagri' to perform the Puja.
Take Utmost care that the Puja is performed at the correct time (Mahurat) for best results.
Provide support and guidance to our clients at every step.
---
Reviews Kapil Kansal
I was working very hard but wasn't able to achieve success, and then I came to know about the rituals that are supposed to be followed. Now, I see a change in my career after performing this puja. Mitali Chaturvedi
After I came to know about the puja that would get me out of the ill effects, we started performing this puja at our home every year. Thank you. Rani Sachdeva
I was facing a lot of difficulties in my life and I didn't know what to do. I was not aware of the puja that was supposed to be performed, thanks for guiding us about the puja. Trilochan Singh
I didn't know the importance of puja, thank you for sharing the wonderful benefits of performing the same. We will continue to follow this ritual. Ajay Gupta
The puja has really brought in peace and contentment at home. We have started experiencing positivity.
---