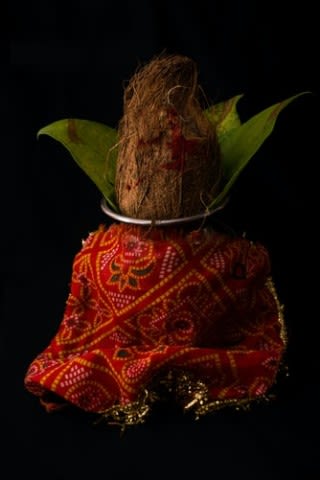 Attain success in any work by performing it on the auspicious occasion of Akshaya Tritiya
₹5100 | $69
Attain success in any work by performing it on the auspicious occasion of Akshaya Tritiya
Purpose :
People buy gold on the day of Akshaya Tritiya, such a tradition has been going on for centuries, but whether it is necessary to buy gold or something else on the day of Akshaya Tritiya. No, it is more important to donate than shopping on the day of Akshaya Tritiya. If you donate on the day of Akshaya Tritiya, you will definitely increase positiveness in your life, you will get the strength to fight problems, and happiness and prosperity will increase.

---
Key Puja Insights
The festival of Akshaya Tritiya is celebrated on Tritiya of Shukla Paksha of Vaishakh month. The date of Akshaya Tritiya is one of the dates of Abuja Muhurta. In 2021, Akshaya Tritiya will be celebrated on 14th May. On Akshaya Tritiya, there is no need to see an almanac to perform any auspicious task. This date is considered auspicious for performing all kinds of auspicious tasks. This Akshaya Tritiya is considered very auspicious for performing marital programs, religious rituals, home entry ceremony, business, chanting, and worship. On this day, donations and Ganga baths have special significance. It is believed that the virtuous benefit of charity remains intact on this day, that is, it is never destroyed.

---
Benefits of puja
Following are the benefits of performing Akshaya Tritiya
Any auspicious work is done on this day definitely succeeds
Any work done on this date is never fruitless
Taking a holy bath in Ganga on this day eliminates all sins
Doing auspicious work on this day brings happiness and peace to life
It is believed that gold purchased on this day never ends because Lord Vishnu and Mother Lakshmi themselves protect it.
---
What's Included
On the day of Akshaya Tritiya, after getting up in the Brahma Muhurta and taking a bath in the Ganges, there is a provision to worship Lord Vishnu in a calm mind and worship it by law. Barley or wheat sattu, cucumber, and gram pulse are offered in Naivedya. After this, fruits, flowers, utensils, and clothes are given to the Brahmins as donations. Taking food to a Brahmin on this day is considered welfare. On this day, Lakshmi Narayan should be worshiped with white lotus or white rose or yellow rose.

---
---
Important Facts
It is believed that Satyuga and Tretayuga started on the date of Akshaya Tritiya. Lord Parshuram was born on the day of Akshaya Tritiya. Mother Ganga came to earth on the auspicious date of Akshaya Tritiya. From the day of Akshaya Tritiya, Ved Vyas started writing Mahabharata Granth. The doors of Badrinath Dham are also opened on the day of Akshaya Tritiya.
Mother Annapurna was also born on this day. Worship Maa Annapurna on this day. By doing this, you will never face a shortage of food. On the day of Akshaya Tritiya, Lord Krishna saved Draupadi from the incision. The battle of Mahabharata also ended on this day. Kubera got the treasure on this day. On this day, Lord Nara-Narayan took incarnation.
Our Promises
We take utmost care to ensure that your devotion and reverence reaches God in its true spirit.
Steps we take:
Ensure that the Puja is performed by qualified and experienced pundits only.
Make sure that Puja is performed according to Vedic rituals.
Make use of superior quality 'Samagri' to perform the Puja.
Take Utmost care that the Puja is performed at the correct time (Mahurat) for best results.
Provide support and guidance to our clients at every step.
---
Reviews Akshara Patil
I was going through some unknown fear but the puja which I got it done from this site has relieved me a lot from the fear. Trilochan Singh
I was facing a lot of difficulties in my life and I didn't know what to do. I was not aware of the puja that was supposed to be performed, thanks for guiding us about the puja. Ajay Gupta
I didn't know the importance of puja, thank you for sharing the wonderful benefits of performing the same. We will continue to follow this ritual. Rao Mukherji
Thank you for performing puja on behalf of me. I can see my health improving day by day. Mitali Chaturvedi
Thank you for letting us know the immense benefit of performing puja. We are organizing it in our home every year.
---