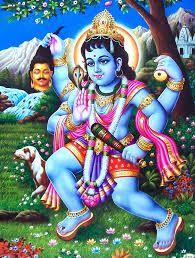 Ashta Bhairava Homam on Kalashtami: 23rd October to 24th October 2023
Date : 23rd October to 24th October 2023
₹5310 | $89
Ashta Bhairava Homam on Kalashtami: 23rd October to 24th October 2023
Date : 23rd October to 24th October 2023
Purpose :

It increases power to handle difficult situations
Eradicate hurdles and obstacles in life
---
Key Puja Insights
It helps in achieving gain in business and material comforts
It triggers development of personality and character
This puja helps release stress and bring tranquillity in life

---
Benefits of puja
Improve your luck and invite happiness in life
Overcome your debts and seek prosperity andabundance
Get relief from all sorts of illness and diseases
---
What's Included
List of Dos and Don'ts that needs to be followed during and before the puja
A link through which you can watch this puja online
Prasad will be send via courier after the puja

---
---
Important Facts
Kaal Bhairav, a fierce manifestation of Lord Shiva, is also known as Ashta Bhairava
Ashta Bhairava represents the Pancha Boothas (air, water, space, land, fire) and the three beings (sun, moon and atma)
Each Bhairava is unique in appearance, and has different Vahanas
The Ashta Bhairava are: Asithanga, Unmatha, Bheeshana, Chanda, Krodha, Ruru, Kapaala and Samhaara
Our Promises
We take utmost care to ensure that your devotion and reverence reaches God in its true spirit.
Steps we take:
Ensure that the Puja is performed by qualified and experienced pundits only.
Make sure that Puja is performed according to Vedic rituals.
Make use of superior quality 'Samagri' to perform the Puja.
Take Utmost care that the Puja is performed at the correct time (Mahurat) for best results.
Provide support and guidance to our clients at every step.
---
Reviews Trilochan Singh
I was going through some unknown fear but the puja which I got it done from this site has relieved me a lot from the fear. Ajay Gupta
Thank you for performing puja on behalf of me. I can see my health improving day by day. Mitali Chaturvedi
I didn't know the importance of puja, thank you for sharing the wonderful benefits of performing the same. We will continue to follow this ritual. Rao Mukherji
I was facing a lot of difficulties in my life and I didn't know what to do. I was not aware of the puja that was supposed to be performed, thanks for guiding us about the puja. Kapil Kansal
After I came to know about the puja that would get me out of the ill effects, we started performing this puja at our home every year. Thank you.
---