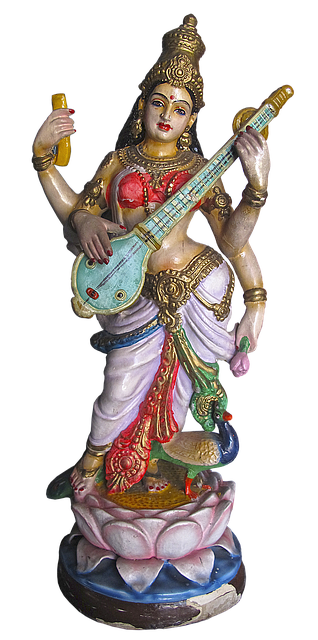 Vidya Prapti Anushthan
₹5100 | $72
Vidya Prapti Anushthan
Purpose :
Vidya is a Sanskrit word which means knowledge and Vidya Prapti Anushthan is a ritual where Maa Sarawati is worshipped in order to seek her blessings to excel in academics and to enhance grasping capacity. The anushthan is carried out to achieve good education, wisdom, and succeed at all levels of academics. In fact, vedic scriptures state that for better results, the anushthan must be performed on the first day of the child's schooling.
---
Key Puja Insights
Goddess Saraswati is the mother of Chatur vedas and is the consort of Lord Brahma who is the creator of this universe. Maa Saraswati is also revered as a deity of speech so devotees worshipping this divine form will be blessed with good communication skills, clarity in speech and thoughts. The Hindu religious texts explain that appeasing the Goddess by performing Vidya Prapti Saraswati Puja will not only enlighten us but also bestows us with true knowledge.
---
Benefits of puja
Once the anushtahn is successfully accomplished, the performer of the puja and the family will witness the following benefits:
The obstacles in the path of career and education will vanish
Concentration and memory power will increase
You will be confident enough to face challenges
The anushthan will help you master your art and skills
You will be freed from the fear of mind
The aunshthan will also bless the performer of the puja with good physical as well as mental health.
The puja also brings in peace, happiness and prosperity into the life of the performer and other members of the family.
---
What's Included
The Vidya Prapti Anushthan vidhi begins with Saraswati puja using fresh white flowers, and reciting mantras. Later, puja is performed of Vidya Prapti yantra and is then kept in the puja room or the study room of the kids. The yantra creates a positive environment that helps students concentrate well on their studies.
---
---
Important Facts
One can please Vidyadayini Saraswati by chanting the below given powerful Vidya Prapti Mantras
" Ya Kundendu Tushar Haar Dhavala ya Shubhra Vastranvrita.
Ya Veena Varadanda manditakara ya shweta Padmasana.
Ya Brahmachayut Shankara: Prabhutribhi devai sada vandita.
Sa Maam Patu Saraswati Bhagwati Neeshesha Jadya Paha".
"Ya Devi Sarvabhuteshu Buddhirupena Sansthita
Namastasai Namastasai Namastasai Namo Namah"
"Sarawati Namasthubhayam Varade Kama Rupini
Vidyarambham Karishyami Siddhirbhavatu Me sada".
Our Promises
We take utmost care to ensure that your devotion and reverence reaches God in its true spirit.
Steps we take:
Ensure that the Puja is performed by qualified and experienced pundits only.
Make sure that Puja is performed according to Vedic rituals.
Make use of superior quality 'Samagri' to perform the Puja.
Take Utmost care that the Puja is performed at the correct time (Mahurat) for best results.
Provide support and guidance to our clients at every step.
---
Reviews Rani Sachdeva
Thank you for letting us know the immense benefit of performing puja. We are organizing it in our home every year. Kapil Kansal
I didn't know the importance of puja, thank you for sharing the wonderful benefits of performing the same. We will continue to follow this ritual. Rao Mukherji
Thank you for performing puja on behalf of me. I can see my health improving day by day. Ajay Gupta
I was going through some unknown fear but the puja which I got it done from this site has relieved me a lot from the fear. Akshara Patil
I was facing a lot of difficulties in my life and I didn't know what to do. I was not aware of the puja that was supposed to be performed, thanks for guiding us about the puja.
---