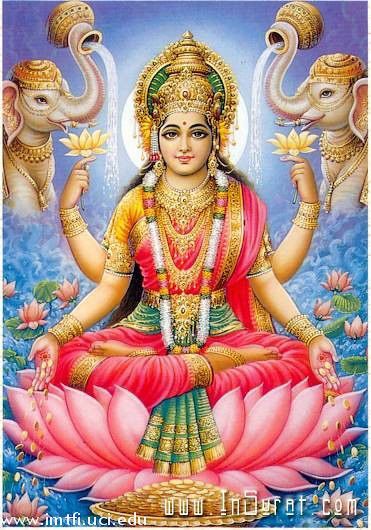 Kamala Devi Homam
₹5100 | $72
Kamala Devi Homam
Purpose :
People who are struggling to come out of debts and witness improvements in their financial status are advised to perform this very simple yet effective Kamala Devi Homam. This homam procedure tells us the ways of possessing good fortune and turn luck into your favour.
---
Key Puja Insights
Kamala Devi is one of the manifestations of Goddess Lakshmi - the giver of wealth and prosperity. The puranas state that Goddess Kamala Devi is one of the creators of the universe and shares three major characteristics of Devi Lakshmi. It is mentioned in the holy scriptures that devotees who worship this deity will see growth in all aspects of life and will come out of poverty. It is also believed that this Goddess gives strength to her devotees to overcome the difficulties in life.
---
Benefits of puja
There are numerous benefits of Kamala Devi Homam and below is mentioned a few of them:
Performing Kamala Devi Homam blesses you with good health.
Childless couples will be blessed with a healthy progeny by performing this homam as per the rituals mentioned in the vedic scriptures.
The homam is very effective in nullifying the ill effects of the planets.
The sins of past life will vanish.
The homam bestows the performer with good name and fame in the society
By performing this divine homam, one can experience peace of mind and get rid of unnecessary tensions.
---
What's Included
This homam must be performed under the guidance of expert pundits and the day of performing the homam can be decided based on the janma nakshatra. In this ritual, puja is performed to the idol or image of Kamala Devi and the mantras are chanted rigorously. Then the fire lab is set and holy materials like sandalwood, ghee, rice flakes, turmeric, kumkum etc are offered to the fire lab.
---
---
Important Facts
Kamala Devi is a divine form of prosperity, magnanimity, fertility and purity. Seated on a fully bloomed Lotus, this sacred form of Goddess Lakshmi has four arms that represent spiritual integrity. To appease the Goddess one must chant these powerful mantras which are as follows:
"Om Hreem Ahsta Mahalakshmi Namah"
"Om Hreem Ahsta Mahalakshmi Namah"
"Om Hreem Hroom Hraim Groum Ksho Kroom Namah"
"Namah Kamalavasinia Swaha"
It is believed that worshipping Kamala Devi in the month of Vrikshika is equal to performing ten very powerful Mahavidyas.
Our Promises
We take utmost care to ensure that your devotion and reverence reaches God in its true spirit.
Steps we take:
Ensure that the Puja is performed by qualified and experienced pundits only.
Make sure that Puja is performed according to Vedic rituals.
Make use of superior quality 'Samagri' to perform the Puja.
Take Utmost care that the Puja is performed at the correct time (Mahurat) for best results.
Provide support and guidance to our clients at every step.
---
Reviews Akshara Patil
Thank you for performing puja on behalf of me. I can see my health improving day by day. Ajay Gupta
After I came to know about the puja that would get me out of the ill effects, we started performing this puja at our home every year. Thank you. Kapil Kansal
I didn't know the importance of puja, thank you for sharing the wonderful benefits of performing the same. We will continue to follow this ritual. Trilochan Singh
After we got the puja performed the court case which was prolonged for years came into our favor. Rao Mukherji
I was working very hard but wasn't able to achieve success, and then I came to know about the rituals that are supposed to be followed. Now, I see a change in my career after performing this puja.
---