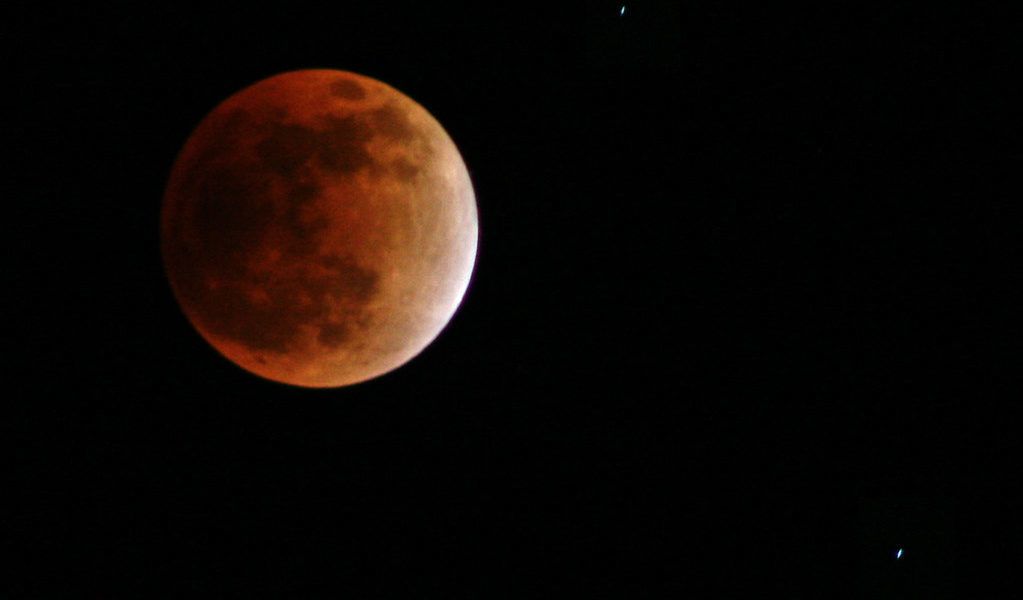 11000 Chandra Dosh Nivaran Mantra Jaap
₹12982 | $217
11000 Chandra Dosh Nivaran Mantra Jaap
---
Chandra Dosh Nivaran puja along with Homam is performed to please the planet moon. The worship of the moon reduces the ill effects of Chandra Dosh to a great extent. The Havan is required to correct wrongly placed moon in the horoscope. Moon controls all the five senses. The mind is also controlled by the planet moon. Chandra should be worshipped on Monday of the bright fortnight. The nature of the moon is watery. In Sanskrit, Chandra means "bright and shining". Planet Moon is also known as Soma, which literally translates as intoxicating sacred drink. Chandra produces a calm and soothing effect. Chandra Dosh Nivaran Puja is recommended to correct malefic Chandra as it may cause mental retardation, skin ailments, nerve ailments, fluid accumulation and jaundice. These problems can be overcome by worshipping Lord Chandra.

Chandra Dosh Nivaran Puja Ritual: Chandra Dosh Nivaran Puja can be started from Monday of a bright fortnight. One should sit towards north-west direction while performing the homam and puja. In addition to that, one can observe fast on Monday which would be very beneficial. Try to avoid salt and grains. Offer milk to Shiv Lingam on Mondays. Devotees need to chant Chandra Graha Mantra during the entire puja ceremony.

Chandra Dosha Nivaran Puja includes the following processSwasti Vachan, Shanti Path, Sankalp, Ganesh puja, Kalash puja, Lakshmi Sthapan, Chandra Sthapan, Navgrah puja, Brahma Sthapan, Agni Sthapan, Invocation of Gods and Goddesses, Navgrah Mantra chant (1 mala (108 times) for each planet), Shiva Puja, Chandra Stotra Path, Chandra Mantra chant for 11000 times, Chandra Havan (Honey, Ghee, Sugar, Sesame, Ashtagandh, Sandalwood powder), Navgrah Samidha, Aarti and Purnahuti. and Prasad to Brahmins.

Shlokas and Mantra:

Om atriputraaya Vidmahe saagarodbhavaaaya dheemahi, tannah chandrah prachodayaat
Om shraam shreem shraum sah Chandramasay namah||

Significance of Chandra Dosh Nivaran PujaMoon is the indicator of well-being and happiness, females and their beauty, eyesight, mind and memory. It has an ability to take life in all the splendours. All the problems can be avoided by praying to Moon. Chandra Dosh Nivaran Puja has many benefits as it can remove all of the mental problems and bring the good spirit. Chandra Dosh Nivaran Puja also corrects the position of Chandra so that the individual can lead happy and peaceful life. Chandra Dosh Nivaran Puja helps to fulfil all the desires. Peace, success and harmony come back and all the health problems go away from the life.

Benefits of Chandra Dosh Nivaran Puja
Reduces the malefic effects of Chandra
Helps to gain the positive blessings of Chandra
Improves overall health.
Reduces depression and fertility issues.
Enhances intelligence and clears ill thoughts from mind.
Helps to achieve emotional strength and mental peace.

What's Included
An online link through which you can witness the puja
Learned pandits will do this puja on your behalf.
11000 Jaap will be performed by learned pandits

Once Puja is completed, the "Prasadam" of this Puja is sent to the client via couriers. This Prasadam includes the below listed items that have been energized during the puja and supposed to carry the blessings of the puja to the client :

Panchmeva

Chandra Yantra
An Energized Rudraksha during the Puja
Puja Japa Mala of Five Mukhi Rudrakshas
Energized Red Thread (Mouli)
Kumkum and Akshat

---
Our Promises
We take utmost care to ensure that your devotion and reverence reaches God in its true spirit.
Steps we take:
Ensure that the Puja is performed by qualified and experienced pundits only.
Make sure that Puja is performed according to Vedic rituals.
Make use of superior quality 'Samagri' to perform the Puja.
Take Utmost care that the Puja is performed at the correct time (Mahurat) for best results.
Provide support and guidance to our clients at every step.
---
Reviews Trilochan Singh
After we got the puja performed the court case which was prolonged for years came into our favor. Kapil Kansal
I was facing a lot of difficulties in my life and I didn't know what to do. I was not aware of the puja that was supposed to be performed, thanks for guiding us about the puja. Rani Sachdeva
The puja has really brought in peace and contentment at home. We have started experiencing positivity. Ajay Gupta
Thank you for letting us know the immense benefit of performing puja. We are organizing it in our home every year. Akshara Patil
Thank you for performing puja on behalf of me. I can see my health improving day by day.
---